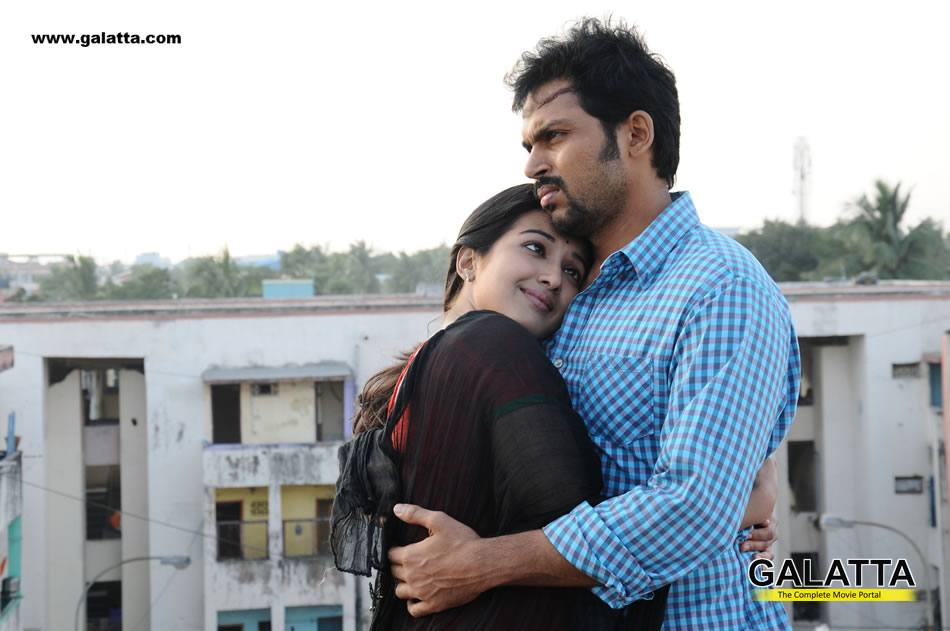 About

Madras
Madras is centered on the age old dispute between two political parties that goes on to affect one generation after another
Madras Movie review
Produced by Studio Green, Madras is director Pa Ranjith's second film after his super hit debut film Attakathi. Madras stars Karthi and Catherine Tresa in lead roles and music has been scored by Santhosh Narayanan. G.Murali has handled the cinematography and Praveen K.L has edited the film.
Madras is centered on the age old dispute between two political parties that goes on to affect one generation after another. They have a never ending vengeance to kill each other and the main cause of this dispute is the ownership of a wall that lies in the common territory. Karthi plays Kaali, a rugged and loyal friend who will do anything to protect his loved ones, Catherine Tresa plays Kalaiarasi, Kaali's love interest, Kalaiarasan plays Anbu, Kaali's best friend who is also the right hand of the political leader Maari.
Madras is a mix of many emotions. There is love, hate, anger, sadness and peace. Pa Ranjith's narration is brilliant and his portrayal of north madras with a bit of all emotions strikes a chord with the audiences. The interval block and the climax will surely keep you on the edge of your seat and the duration will not matter to you because of the many shades we get to see in this film. Santhosh Narayanan and G.Murali are clearly two major pillars in the film and as a team they have brought to life Pa Ranjith's story perfectly. Santhosh Narayanan's music adds drama when necessary and is also enchanting when required. The way G.Murali has shot the montages in the film is simply beautiful.
After Paruthiveeran, this is definitely one of Karthi's boldest performances. His stunt sequences are intense and the way he has transformed into Kaali is very impressive. Catherine Tresa balances the boldness and innocence of her character very well.
Overall Madras is a bold and captivating film that has a perfect blend of emotions.