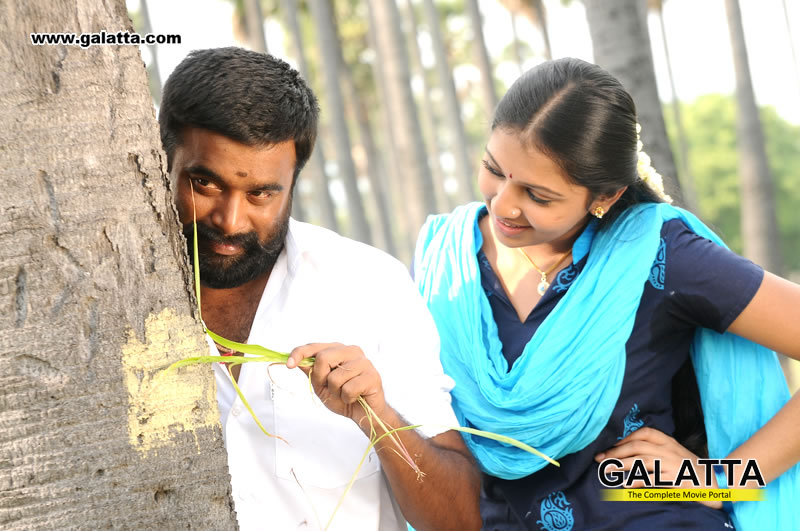 About

Kutti Puli
An angry young man manages to put off his mother's attempts to reform him. Until, the new girl in his neighbourhood gets attracted to him... But, can his violent past leave him in peace?
Kutti Puli Movie review
Have you ever wondered what makes our films special? The answer is very simple, when you go back to the roots of where you come from, how you live and who you really are and which generation you belong to and put together a film that is based on all of this then that's what makes our films special. Being rooted is very important and it also highly influences the style of the filmmaker. Kutti Puli is one such film that is about the lives of people down south.
The film starts with fights between different area heads and their groups, a person from the opposite group comments on a lady from that group. When this happens, the group head wants to teach the opposite group a lesson and in the midst of all this he gets caught and as his people promised him, they cut his head off to save his dignity. What you see next is a small shrine built in memory of their leader and you see his wife hold on to her son and tell him how his father thought of everyone but family. She buries her husband's photo with an aim to make sure her son doesn't get influenced by his father in any way after he grows up. He grows up and we get know that his name is Puli(Sasikumar), and in some ways he turns out to be exactly like his father. He is extremely violent but he doesn't believe in marriage. He doesn't want to marry anyone because the violence in his life will end up being dangerous for his partner as well. But things take a turn when Bharathi(lakshmi Menon) and her family move into the village. She slowly starts falling in love with Puli and when she finally tells him about her love for him something horrible and unexpected happens. What happens next? Does he accept her love? Is he able to survive the things happening around him? Does he ever get married? Watch this film to find out.
One thing that you'll absolutely love about the film is that it does not pretend to be something it's not. You get exactly what you expect.Sasikumar does what he does best! Yes all the roles he plays seem similar but that's what suits him the best, so you don't mind him watching him play these roles. Lakshmi Menon is perfect for a girl next door role so she carries it off with ease. Saranya as usual plays the perfect mother. The best part about Saranya is that she is so versatile. You would think how can there be versatility in playing a mother every time but that's not true. With every mother's role she takes up she plays it according to the essence of the movie and that's how she makes it work. It is very evident that the director M.Muthaiah has studied a lot of movies of this genre before making this one. We have to appreciate his efforts in doing such a detailed study of rooted movies, but there are so many scenes in the movie that are influenced by other movies that you can clearly identify so that is one major drawback. The film mixes up the Madurai and Thirunelveli slang so that could have been better. Thehumour in the film is something you'll love if you love these types of movies.
On the whole, if you love village conflicts, the small jokes they crack among themselves, their romance, their friendship and their life on the whole then you'll definitely love this one.