Kutram Kadithal Movie

Photos
View More Kutram Kadithal Photos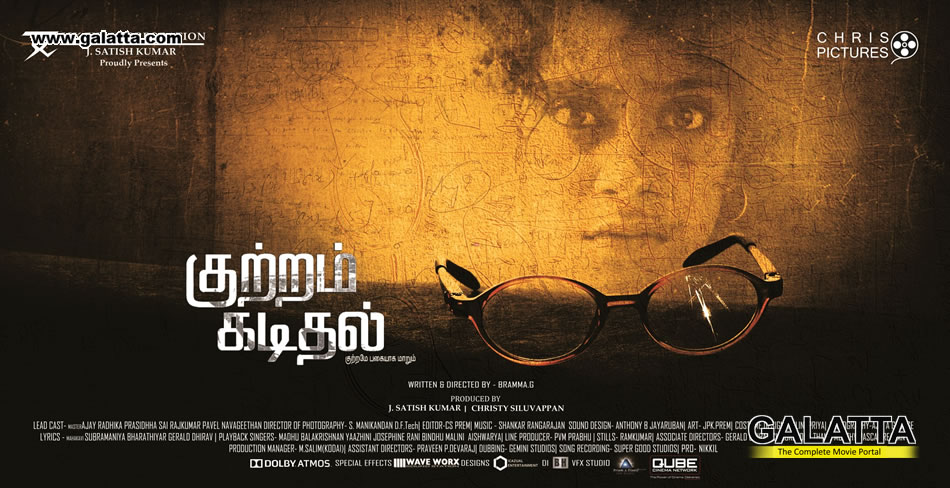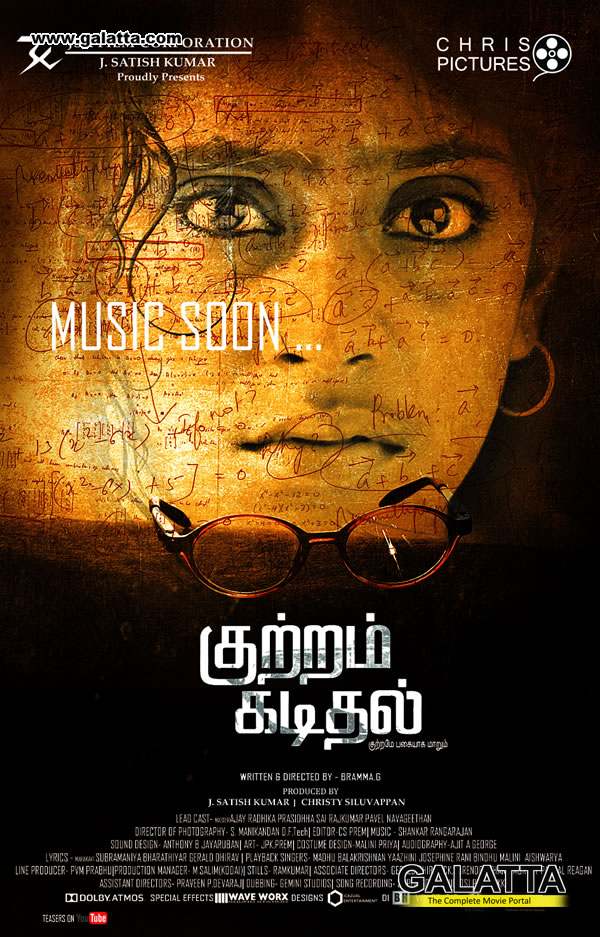 Kutram Kadithal Movie review
Soon after the very first press show of Kuttam Kadithal, the film was declared a must watch for all sections of the audience. Directed by Bramma. G, the film is about a newlywed teacher whose life turns upside down when she takes the place in a class on behalf of her colleague who is absent for an hour. The young teacher happens to beat a naughty child in the new class and much to her shock the child goes into a coma. Obviously, the incident angers the child's parents. The rest of the story deals with the trauma of the guilt-ridden teacher and the child's outraged, grieving family.

The film is a one of a kind affair thanks to the brilliant screenplay and the great narrative technique used by the director Bramma. Being a very realistic story and as it involves lots of emotions, the main lead Radhika Prasiddha steals the show with her effortless performance. On the other hand, the child's character played by little Ajay, impresses the audience with his mature acting. Actor Pavel Navageethan who has played a very important role in the film deserves a special mention for his powerful performance. The other supporting cast which includes Kulothungan, Durga, Sai Rajkumar and many others have also done their parts well - perfecting their roles with ease.

One cannot stop raving about the technical team of the film. With the camera cranked by Manikandan, the film's visuals and angles are very realistic. It manages to get the audience deeply involved with the emotions of the characters. The editing skills of Prem has enhanced the film. Music composer Shankar Rangarajan's songs and background score has upped the intensity of the film. The film also stands as an example for the right placement of songs to play on the emotions of the audience. Kuttram Kadithal is one such film which succeeds in leaving an emotional impact on society. A must watch for parents, teachers, movie buffs, critics and all sections of the audience!

Verdict: Highly commendable social thriller!