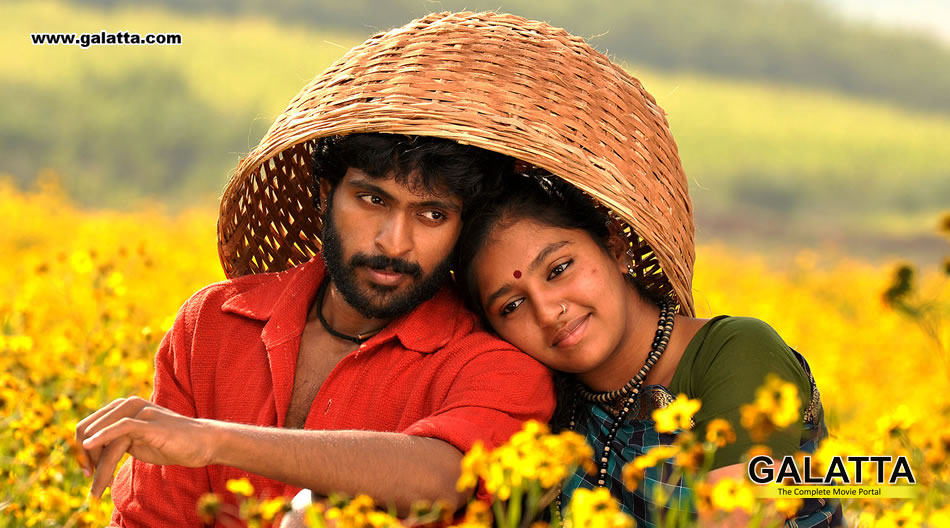 About

Kumki
The love between a mahout and an elephant.
Kumki Movie review
Kumki marks the debut of Vikram Prabhu, son of actor Prabhu, grandson of Thespian Sivaji Ganesan. Hence the expectations from the movie have been built up ever since it was announced. The movie is directed by Prabusolomon, who enthralled us with his Mynaa. This added to the hype around the movie. And with Thiirupathi Brothers producing the movie and now Studio Green joining the team, Kumki has become one of the most anticipated movies of 2012. Will the movie stand up to all this hype? Read on to find out!

WHAT IS IT ABOUT?

Vikram Prabhu is Boman who makes his living with his elephant, Manickam. Boman shares a special relationship with his elephant. On a critical situation, to save his well wisher, Boman goes to a tribal village pretending Manickam as kumki (the elephant which is used chase wild elephants while attacking the village). There Boman meets Lakshmi Menon and falls in love with her. Later he learns that the particular tribe has been living there for more than 200 years, they neither mingle with the outside world nor they allow anyone to become part of their family. Boman and Manickam have only one choice now, to chase the wild elephant, which is called as Komban. What happens next? Watch out....

PERFORMANCES:

Vikram Prabhu has given a convincing performance. He is a perfect fit to Boman, His understanding with the elephant is absolutely amazing. He has indeed put in a lot of effort for his role, and all his hard work reflects well on the screen, however he has to improve the body language while he emotes! Lakshmi Menon is like a breath of fresh air. She is an actress to watch out for. Thambi Ramaiah is an absolute treat to watch. This National Award winning actor is more than just a supporting cast. He has given a brilliant performance. The others in the cast have given able support.

TECHNIQUE:

Prabusolomon's taut screenplay, Sukumar's brilliant camera work and Imman's soothing music score makes Kumki a visual poetry. Kumki is an experience not to be missed. The elephant fight during the climax is amazing!

VERDICT:

This movie is definitely to watch on the big screen. Beautiful, enthralling and simply amazing... Kumki is an absolute treat.