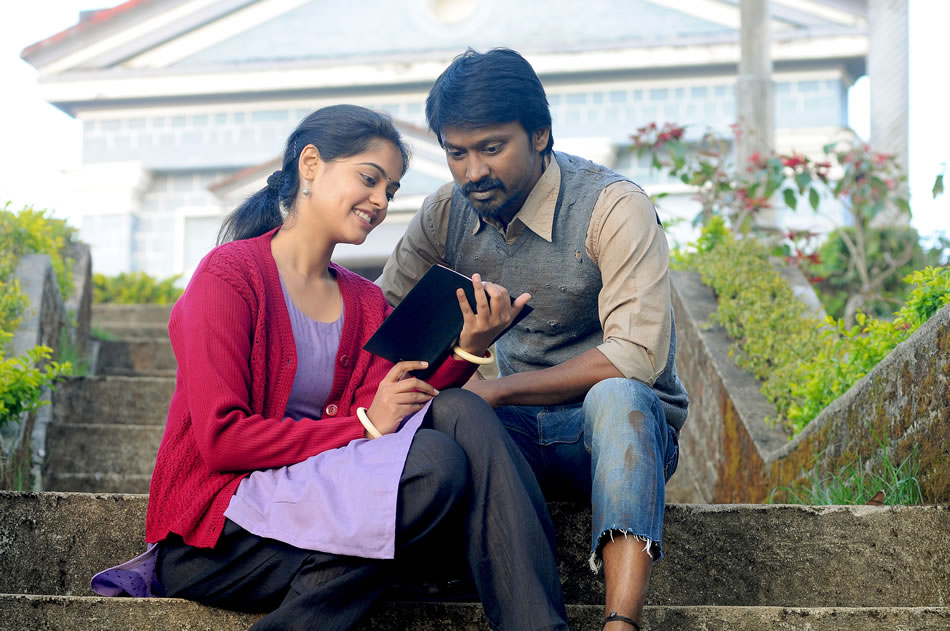 About

Kazhugoo
The film revolves round the lives, joys and sorrows of three friends, whose profession has to do with handling corpses.
Kazhugoo Movie review
Kreshna's Kazhugoo (The Eagle) was one of the long awaited films in Kollywood today. Finally the film is seeing the light tomorrow. Interestingly Kazhugoo has received a great pre-release buzz, thanks to Yuvan's music and the racy trailer. His first two movies made people notice him, but it is Kazhugoo that is sure to put him on the Kollywood map. The film recently cleared the Censors with an U/A certificate. Interesting the Censor officials first asked the team to cut some important scenes for an U certificate. But director Sathyasiva opted for an U/A because he felt that chopping those scenes would kill the essence of the film.

Kazhugoo is the story of a group of guys who scour the steep valley at Suicide Point in Kodaikanal to find and retrieve the bodies of people who have committed suicide. In the film Kreshna plays the role of a guy who retrieves the dead bodies of people who have jumped off Suicide Point. Bindu Madhavi plays the character of a girl who works in a tea factory. The film is produced by Talking Times in association with Arun Films.

THE STORY

Set in Kodaikanal, the film revolves around the lives of four people; Sera (Krishna), Nandu (Karunaas), Shanmugham (Thambi Ramaiah). The group make their living by retrieving bodies of suicide victims. During one such incident Sera meets Kavitha (Bindhu Madavi), sister of a suicide victim. Obviously its love at first sight for Sera and after a series of events Kavitha's parents accepts the proposal. Enter Ayya (Jayaprakash) the local henchmen and one act of Sera begins all the trouble. What happens next? Watch Kazhugoo on screens to know more!

THE PERFORMANCE

Kudos to debutant director Sathyasiva for the racy screenplay and the edge-of-the-seat story style. Sathyasiva's direction is well captured by Sathya's lens and Praveen-Srikanth's perfect cut needs a special mention. The major highlight of the film is Yuvan's music which is perfect and soul-stirring. The background score blends with the story perfectly too. Among the actors it's Kreshna's show all the way. The emotions, anger, happiness and sorrow are well expressed by him. Bindhu Madhavi gives him the perfect company; she is suave and natural. As usual Karunas, Thambi Ramaiah and Jayaprakash fits the bill perfectly; ofcourse their experience speaks. The climax is another talking point in this flick.

On the whole Kazhugoo triumph; this Eagle can fly high!