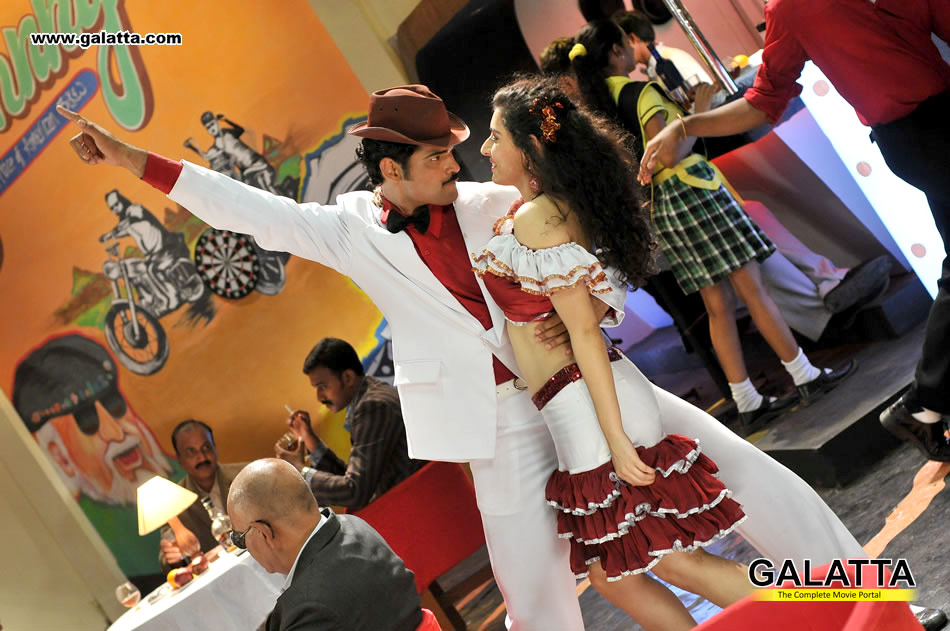 Karuppampatti Movie review
Karuppampatti has been in the making for a long time. Actor Ajmal Ameer has pinned all his hopes on this flick, which is also likely to decide his fate in Kollywood. The film is directed by debutant Tha. Prabhu Raja Cholan, a former associate of S. Shankar. The film is produced by Sundar K. under his home banner Sundar Pictures.

The film is set in Karuppampatti, a village near Trichy. Arrogant and immature Manohar (Ajmal Ameer) is the only educated person in that village and that is his problem. He is desperate to get out of his village and at the same time he gets an offer letter from a reputed college in Chennai for higher studies. His father agrees to send him money by pledging their land and property. But rather than indulging into studies, Manohar gets into drugs and other unwanted activities. And he creates a big trouble for his family and villagers.

Fast forward to Paris, France! Kothai Cocopardo (Ajmal) is shocked to hear his father's (Manohar) death due to drugs overdose. In the death bed, Manohar confesses about a big sin which he has done to his family. He also wants his son to rectify it. Kothai, now begins his journey to Karuppampatti, only to find out that there is no one living in that village. He starts a mission to unite his family. How and why.... watch out!

The film has traces of Love Aaj Kal and Chikku Bukku. The director could have concentrated more on the screenplay to avoid few logical flaws. The screenplay seems to be half-baked, although the story base was captivating. We have already seen many films on the same line and there is nothing new in the treatment. Ajmal Ameer has given his best but he should try improving his language (which has a heavy Malayalam accent) and facial expressions. The scenes involving Ajmal and Jagan evoke laughter in bits and pieces. Aparna Bajpai is pretty but there is no scope for her to perform here. The rest of the star cast have done their roles well. The film needs an urgent trimming to increase the pace. Music by Kannan could have been better while Santosh Sriram's camera works are good.

On the whole Karuppampatti is a complete family entertainer but watch this at your own risk.