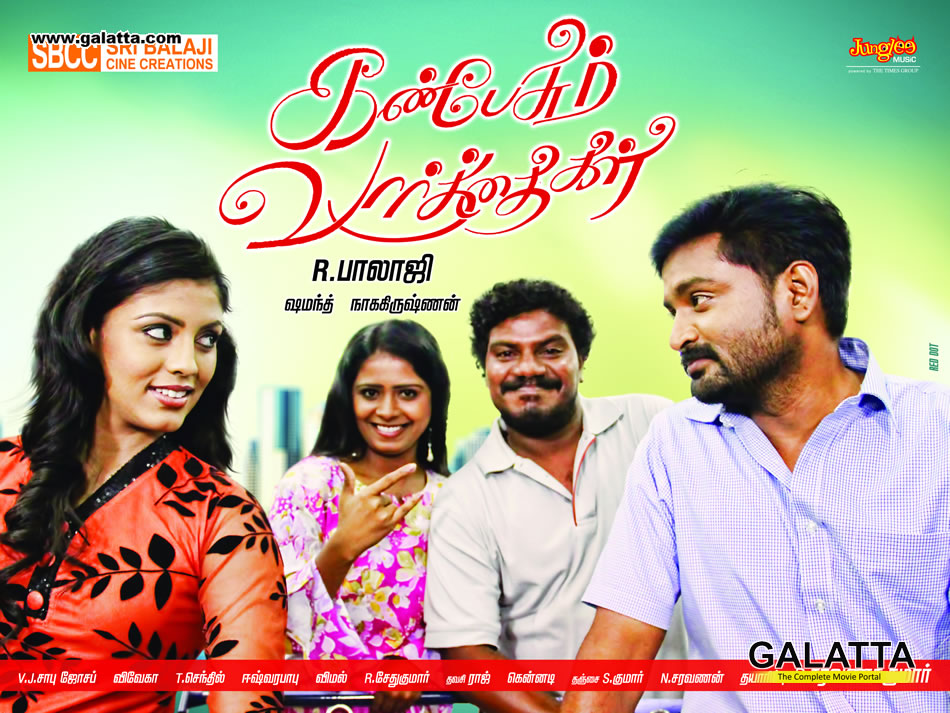 Kanpesum Varthaigal Movie review
TV star Mirchi Senthil, who is well-known for his role in Saravanan Meenakshi, is making his onscreen debut with director Balaji's Kanpesum Vaarthaigal. Iniya plays the leading lady and Shamanth is the music director. Here we take a look at the plot...

Mahesh (Mirchi Senthil) is the only-pampered child of Livingston and they opposite to Nan Kadavul Rejendran's house, who also happens to be Mahesh's uncle. But both the family are in good terms due to their class difference. At the same time, Mahesh is a good badminton players but his dad doesn't like him playing the game. Things go smoothly until Mahesh's dad and his uncle share a ego clash which creates a do-or-die situation for Mahesh.

Mahesh goes to Singapore with the help of his friend Appu Kutty (Muruga Dass) and there he meets Janani (Iniya). Though Mahesh first sees Janani only as a means to get Singapore citizen, he falls in love with her genuinely. This create a series of other problem for Mahesh and Iniya... Watch out the film to know more....

Mirchi Senthil's body language and facial emotions gives a Television feel on screen. Iniya has played her role perfectly. The rest of the starcast has done their role well. Director Balaji could have concentrated on his script and characters well. The script is half-baked and the comedy characters couldn't save it either. Shamanth's music is average while Nagakrishnan's camera works are good. The glamorous song (in the second half) between the lead pair looks like an unwanted insertion.

Kanpesum Vaarthaigal - Could have done better!