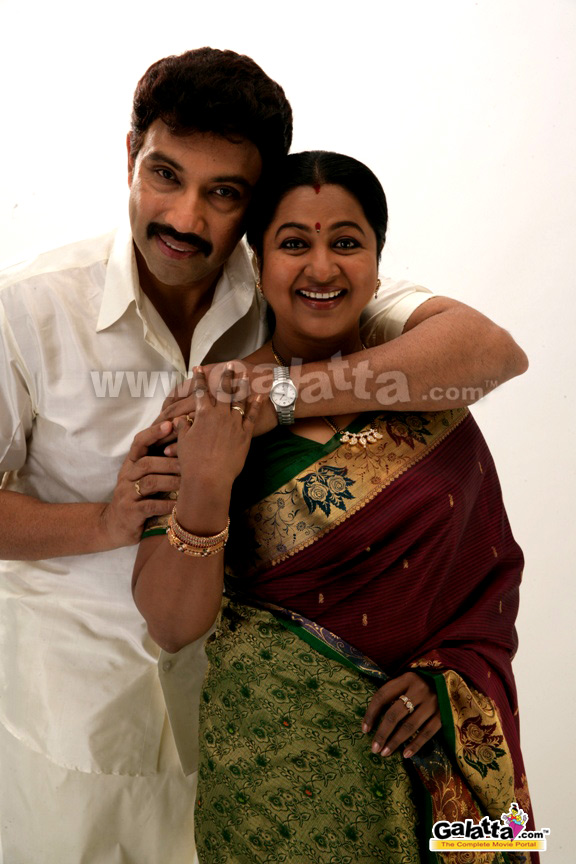 Kannaamoochi Enadaa Movie review
Priya V has done it again! Another beautiful love story, well-told!
Harish Venkatraman[Prithviraj], is the rich Iyer boy - an orphan brought up by his strict uncle,[Radharavi] in Malaysia. Devasena[Sandya], daughter of the Chennai Commissioner of Police[Sathyaraj], is studying in Malaysia. Fate works her magic and the two bump into each other.
In spite of her haughty airs and cutting remarks, Harish is attracted to her effervescent nature. In the one month she has before she needs to return home, he convinces her to befriend him and find out if she can fall in love with him. And obviously, he manages to charm her with his words and deeds, and love springs in her heart as well.
Along with love, the fear of how to convince dad! Harish decides to go with her to India, to meet her parents and woo them too! In the meanwhile, Harish's uncle goes about setting up a marital alliance for Harish with a friend's daughter, but this is more of a business alliance, meant to improve his contacts and meet his business needs. Outraged that Harish has chosen his own wife, the uncle threatens to get him in trouble with police. Harish spurns his uncle and decides to leave with Devasena. To shield her from unwanted and avoidable worries, he does not tell her about what transpired between him and his uncle.
Devasena has with the help of her mother managed to convince her dad to meet Harish. Devasena's father, Arumugam, is the typical upright and strict cop. Everyone, including his family, trembles when he speaks. This is the man who the sweet and charming Harish has to befriend and win over. From the time the two meet, Harish is put under the microscope. Cop dad views his daughter's boyfriend, as a criminal; like a vulture waits for him to display some grey shades.
It is at this point that the Uncle from Malaysia intervenes; he leads Arumugam to believe that Harish has swindled him, and run away to India with Devasena to escape from the Malaysian Police. At the exact same time, Harish confides in his mother-in-law[Raadika] to be about his spat with his Uncle. She promises to talk to her husband about it but even before she has the chance to do that Arumugam throws Harish out. Outraged and fed up of living with a man who does not care to listen to her views and opinions, she walks out on him - Devasena leaves with her mother.
How do Harish and Devasena get back together? How does Arumugam make up with his wife and the rest of his family? Watch the movie to find out!
Sathyaraj as the police daddy does his bit to perfection. Raadika, plays the sweetheart mother, obedient wife and rebel wife, in her own wonderful style. With his sweet smile and handsome features,Prithviraj carries off the ladies' man truly well. Sandya, who has grown in reputation as a good actress has once again given her best. Sripriya, who is gracing the silver screen after a rather long break, plays Arumugam's runaway twin sister.
Yuvan's music is amazing. Two songs that tug at your heart are Megam Megam sung by Haricharan and Swetha, and Sanjaram sung by Shankar Mahadevan and Madhushri. Thamarai's lyrics make these songs extra special, and Preetha's camera has weaved a magical feel into these melodies. Andru Vandhadhum Idhey Nila is an interesting remix-cum-original tune! While Kannamoochi Yenada is the carnatic and rap mix, with some rather dramatic visuals.
Priya V's screenplay and Preetha's camera have worked hand in hand - one complementing the other. A Sivakumar's dialogues are simple and fit the story perfectly. All this combined with the delightful performance of the lead and supporting stars have made Kannaamoochi Enadaa a treat, an interesting experience.