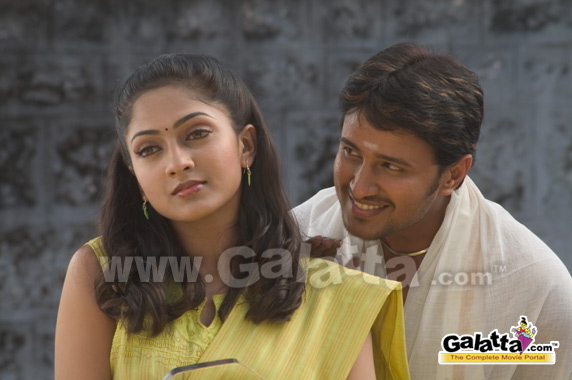 Kanna Movie review
Sheela is the loved girl in a happy family comprising her parents and younger brother. Along with her college friends, Sheela goes on an educational tour to Ooty. There, the bubbly gang comes across a florist (Raja). His youthful looks and exuberant charm cast an irresistible spell upon Sheela.
After the remarkable tour, Sheela gets back to her family. But the memories of Raja constantly plague her thoughts; she tries discussing it with friends, which only aggravates the issue. With the immaturity of her adolescence, along with wrong advice from her friends, Sheela jumps to a quick conclusion; she misconstrues her attraction towards the florist as love and ignores off all her doubts and dilemmas, forcing herself to believe it is true love. Soon, she hatches a plot and leaves her family to go to Ooty, in search of the man of her dreams, to express her love for him.
She reaches the city, distraught, alone, in the middle of the night. A series of troubles begin from there. Smart Sheela gets out of them without great damage. She then lands in a tourist centre to spend the night, judge her position and plan her next move. There, thinking back, she realizes her mistake, regretting the disgrace she has imposed upon her family members who had trusted her fully. Sheela then embarks upon a quick solution to undo all that she had done.
Prakash Raj and Seetha, as the caring parents, put in natural performances. Livingston and Sona Nair leave a lingering impression with their performances. Sheela and debutant Raja too have put up an admirable show. Camerawork, with its poignant touches by Taj Mahal, and the brilliant art work by Muthuraj are the commendable aspects in the film. 'Ragasiya Kanavugal' in Ranjit Barot's music with Pazhani Bharathi's lyrics is an enjoyable number. Director Aanandhan has chiseled Kanna, breaking free from the usual formula fare. The movie stands as a good example, a signpost to a refreshing genre in films.