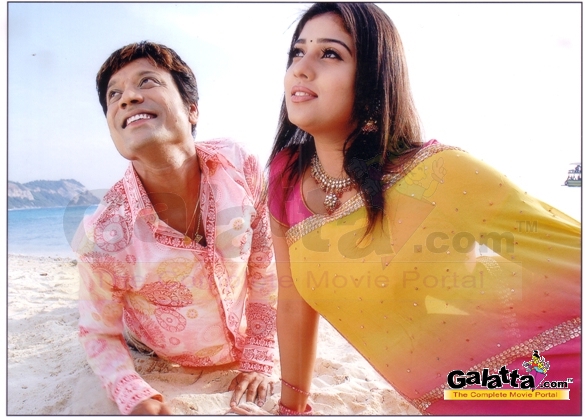 Kalvanin Kadhali Movie review
Haritha (Nayantara) comes to work as a trainee in an office at Cochin, where Satya (S.J. Suryah) is already working as the manager. She mistakes him to be an office driver, and gives him some tips. Other persons in the office educate her that he is the very efficient manager of the office. As soon as Haritha comes to know that Satya is the manager in the same office, she tells her superior that she does not want to work in the same office as the known lecher and person of loose morals, Satya. How did Haritha get the opinion that Satya is person of loose morals? This story is told as a flashback.
Satya (S.J. Suryah) is a rich, pampered, spoilt playboy, always with his companions, seducing girls, making demands from his father and enjoying his father's money. For the slightest reason, he fights with his father, leaves home, and lives with his vagabond friends, only to return to his father after some time to demand more money to keep up his extravagant lifestyle. He falls for Haritha (Nayantara) and wants to seduce her. He brings her to his house, promises to marry her and seduces her. Next day, she calls him to her house to meet her parents so that their marriage can be fixed. But he taunts her and tells her that he has no intention of marrying her, that he is a playboy who played with her. But she still feels that he will marry her, and continues to follow him. So he asks one of his girlfriends to tell Haritha that Satya is an irresponsible unreliable playboy not worth marrying.
Then Satya undergoes a change of heart, he turns a new leaf, reforms, and realizes that Haritha is the girl for him. But just before he goes to give this news to Haritha, his old girlfriend appears and tells Haritha that Satya is a vagabond unworthy of her affections. So Haritha repulses Satya's advances, leaves the city and goes to Cochin where she gets a job as a trainee where the coincidence is that Satya is the manager...
Back to the present, the office manager educates Haritha that Satya is truly reformed, and Haritha was the catalyst who caused his reformation. So she agrees to hitch up with Satya, and they live happily ever after.
Thamilvaanan is thrilled that his maiden venture Kalvanin Kadhali with S.J. Suryah and Nayantara has panned out exceedingly well. He is responsible for the story screenplay and direction, and says, "S.J. Suryah in Kalvanin Kadhali is different from all his earlier roles. He has understood the role very well, and his performance is simply fantastic. He emotes in a manner none of the viewers have seen him emote before. Nayantara has not lagged behind either; she sparkles in her role, and provides glamour and oomph."
Vivek's acting provides comic relief. Karuppu Raja's role is confusing. Does he have a single role or a dual role?
Suryah says, "I was impressed with storyline, so I immediately accepted Thamilvaanan's offer without a second's hesitation. I am impressed by the end-product, and by Nayantara's mind-blowing performance. Yuvan's tunes are contemporary and catchy."
The same story came in movies of all Indian languages even 50 years ago, so there is nothing new in the story. Suryah has a role different from his earlier roles, and he has done justice to the same. Nayantara has acted well, and carried the film on her dainty bare shoulders. Music is good, and songs are enjoyable.