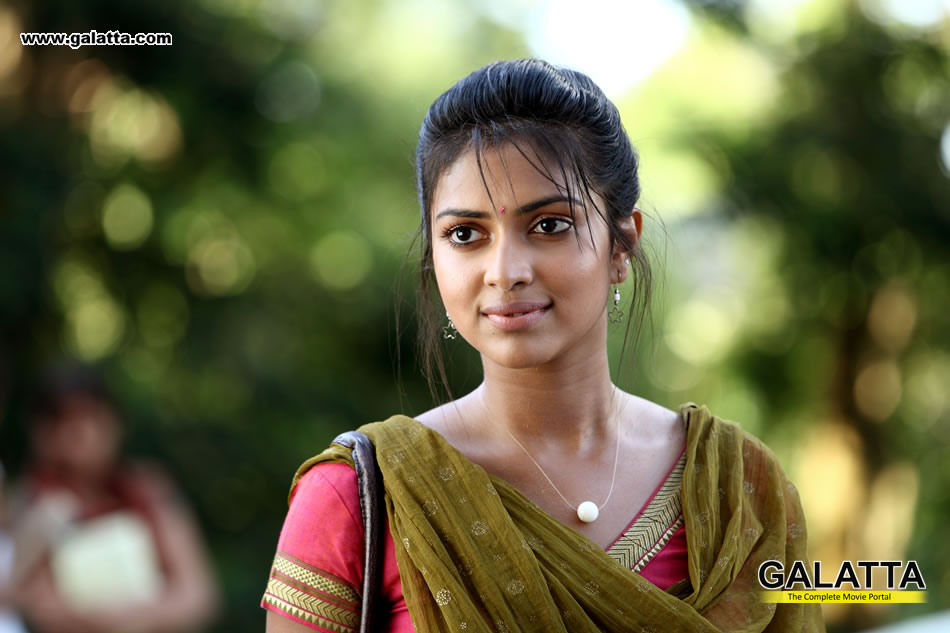 About

Kadhalil Sodhapuvadhu Yeppadi
A boy meets girl, falls in and out of love, several times over.
Kadhalil Sodhapuvadhu Yeppadi Movie review
We've all come across that corny Valentine's Day greeting card that says, 'I'm not perfect. You're not perfect. But we are PERFECT for each other!' Corny as it is, it never fails to bring on that dreamy smile. We humans are obsessed with perfection. We seek it in everything, forgetting the moth bites in our own 'perfect' life. So what is the perfect love story? Which couple is truly 'made for each other'? Can you work out a tabular column and figure out the best combination? No way! Forever we shall be hopelessly in love, no matter how much it hurts! That's pretty much the premise of director Balaji Mohan's maiden directorial venture Kadhalil Sodhappuvadhu Yeppadi.

Arun is your average college dude, with the perfect mom and dad. Paaru(short for Parvathi) is your average college girl from a broken family. Their first meeting is no dream date, but one thing leads to another and the two fall in love. Their romance is no bed of roses and petty fights ultimately, lead to a break-up. Of course, they get back together, but how and what lessons are learnt enroute, makes up the narrative. The story is simple enough, it's the telling and the characters woven into this fabric that make the big difference.

When you look at the trailer, you know it's going to be a quirky rom-com. But we, the Tamil audience, have never really dealt with a protagonist talking straight at us through the camera. If you are worried it's going to be all preachy, then worry no more. It's far from it. From take one Arun comes clean with us: he does not know how to make a relationship work, but he has sure identified the small mistakes that we make along the way. Siddharth and Amala Paul, do their bit well. But it's the characters that course through their romance, that make the biggest impact.

Shiva, Arun's no good, meddlesome buddy stands out and apart. His character brings on the laughter by just being in the shot! From his funny punch lines, brainless love-gyaan to his body language, this guy just steals the show. It's no wonder, he's got the audience hooting all along. Then there's Vignesh, the hopeless one-sided lover. Together Shiva and Vignesh, have us in splits. Ignoring Arun's worldly wisdom on romance and heartbreak, Vignesh follows all of Shiva's silly ideas to impress a junior in college, and of course he makes quite a fool of himself. These actors who were part of Balaji Mohan's short-film that formed the foundation for this film, surely deserve the applause they are receiving. The other love track in the film, is a triangular plot between Cathy, John and Rama: Rama being Cathy's ex, John being her fiancé. Rama's sly plan to break-up the happy couple, reiterates the oft spoken theme of trust in a relationship. And yes, what is Arun doing in the middle of all of this? He is learning and unlearning the dynamics of falling and staying in love.

But by far the best love story in KSY is the romance between Paaru's parents. Their's is a love marriage gone sour, that goes all the way to divorce papers. But how they rediscover their love and rekindle the romance, and hence save their marriage is the most touching strain in this lovely symphony. Actor Suresh, is simply brilliant as the unemployed husband as he is charming when he tries to win back his wife.

So when it comes to striking a chord, well KSY succeeds from start to end. The movie has got the audience laughing, clapping and silent at all the right places. Balaji has managed to keep the audience engaged with a story that lacks two basic commercial ingredients: glamour and action! So kudos to that. On the technical side, well when Nirav Shah is your lensman, why worry at all? In a rom-com such as this, natural is the way and Nirav delivers on target. Thaman's background score is good. It keeps with the pace and the style of the film – quirky and light. The songs may not be chartbusters, but they are situational numbers and in the context of the film, they work. Ilayaraja's contribution towards the climax, goes to say that when you're making a romance even in the 2000s, his love songs from the 80s still have that magic!

Congrats and thanks to YNot Studios and Etaki Entertainment for making a movie that not many producers would have dared to invest in!

Review by Kaanchan.