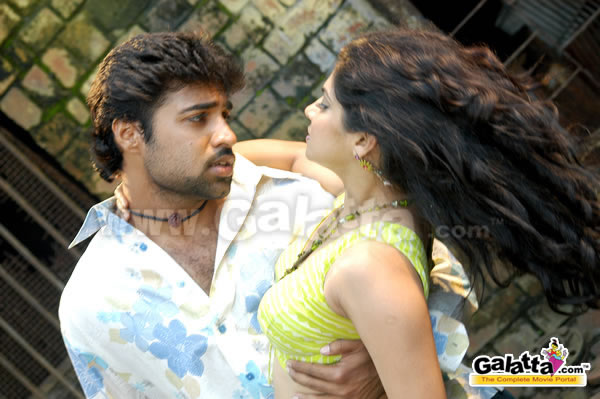 Kadhal Endraal Enna Movie review
Kadhal Endraal Enna is different in terms of premise and treatment. The movie has tried to substantiate a case of true love that blossoms between two youngsters. Of them, one of them is shackled by circumstance in a humdrum relationship. The film has stepped out of stereotypes and gone beyond the usual argument as to whether love and liking are right or wrong; instead, the film presents a sensible look at the state of the budding affair, analyses the obstacles for its culmination and utilizes its chief characters to overcome the hurdles.
Veera (Vishwa) comes across Kamala (Diya), his neighbour. In the first meeting itself, lured by her beauty and charm, Veera falls in love with her. When he approaches Kamala and asks her approval, she refuses to accept his love and continues to put off his convincing arguments to respond. Eventually, he finds out that Kamala is the wife of Inspector Adhisayaraj (Charanraj). Though married and appearing to be in a comfortable position, Kamala is not enjoying marital bliss; a tinge of anxiety and worry fixed in her eyes haunts Veera. Determined to find the truth and free Kamala from her virtual prison, Veera calls her for a friendly chat.
After displaying initial resistance, Kamala reveals her tormenting past. He learns the forceful circumstances Kamala had gone through, her father's (Manicka Vinayagam) condition, the terrifying fate of a youngster who made fun of the Inspector's pretty wife and so on. Upon hearing the truth, Veera experiences a searing rage to kill the Inspector. However, poor Kamala defends her husband; she expresses her unwavering trust in him and asserts that he is a good-natured gentleman. However, Veera also identifies Kamala's love for him. What happens next? Did the lovers unite? How did they overcome the Inspector's intrusion and the practical hindrances posed by him? Is Kamala finally convinced with Veera's love for her? Torn between a relationship that appears acceptable in the criticizing eyes of the society and an affair that promises a new and pleasant beginning, Kadhal Endraal Enna goes about offering solution to a dynamic problem.
First, congratulations are in order for director Kalimuthu, who has taken up such a daring theme in his debut film. Sadly, in the course of handling it, Kalimuthu has deployed glamour as his chief instrument. In most sequences (mainly songs), Diya looks exceedingly glamorous and the glamour kills the sympathy and the interest that could have arisen for her in audiences' minds. Therefore after all the skin show, Kamala is not etched in their hearts as an agonizing individual and the character's intensity diminishes. Veera, the newcomer, shows ample promise in his acting, particularly in action sequences. Manicka Vinayagam as Diya's father has offered a mature performance. Bharathi's music and Karuppiah's camera have contributed to the film's appeal.
Had the treatment been more mature with less glamour, Kadhal Endraal Enna would have become a path-breaking film. Presently, it offers an enjoyable treat to youngsters.