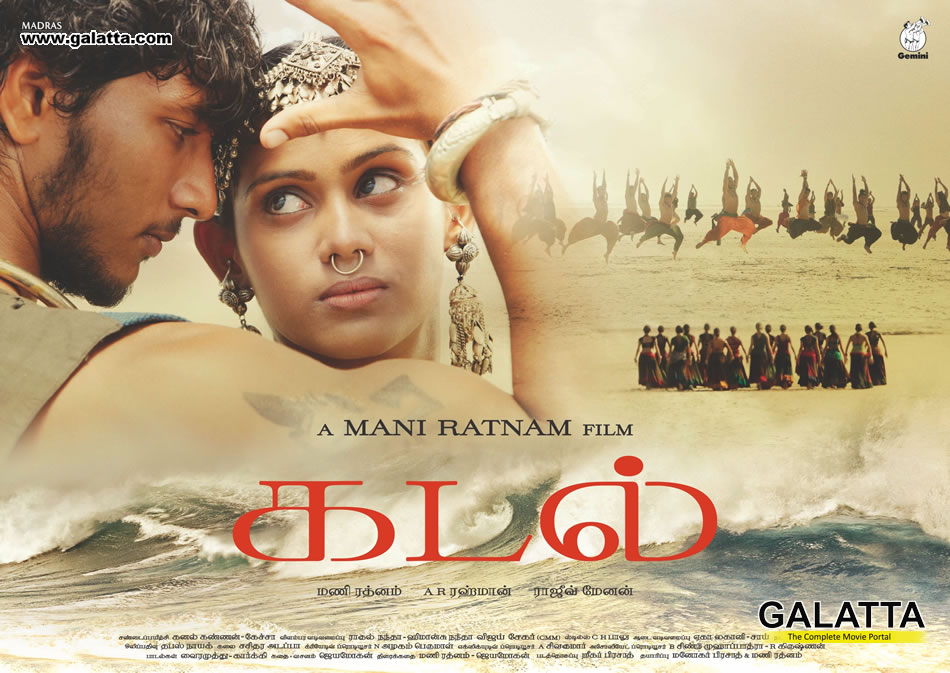 About

Kadal
A wrongdoer is caught red-handed and he is not going to forgive the man who exposed him.
Kadal Movie review
A Mani Ratnam movie after a long time in itself is a major reason to rejoice for cinema fans! Introducing two promising youngsters, with roots in cinema, and a star-studded cast, is an added bonus! The interestingly titled Kadal, opens in a fishing village, where a young orphan named Thomas, is constantly abused and beaten up, because his mother was a prostitute! Father Sam (Arvind Swamy), a kind priest, arrives at the village, wanting to make a difference in the backward village! The movie then fast-forwards to the present, where we see Thomas (Gautham) has learnt fishing, and is now living with Father Sam! Father Sam has a flashback too! One that involves the local don (Arjun). Mary (Lakshmi Manchu), plays Arjun's love interest! Meanwhile, Thomas meets Biatri (Thulasi), and and is smitten by love at first sight!
History repeats itself when Father Sam meets Arjun, but this time, the father saves Arjun's live, with Mary's help! As is usual, the villagers mistake the camaraderie between Father Sam and Mary, and think they are linked. To top things off, the church too believes it! But, to everyone's surprise, this hatred against Father Sam has been incited by somebody! Who has hatched this sinister plot? Why have they done this? Do Thomas and Biatri get together without any obstacles? Watch the movie on the big screens, to know more!
When one watches Gautham, they will surely not take him to be a newcomer! He has emoted beautifully, and has added depth to the character, with his performance! Thulasi has just breezed through her role, and makes quite an impression! Arjun has delivered an extraordinary performance, and takes the cherry! Arvind Swamy makes a sensational comeback, and it looks like he has never been away from cinema! Lakshmi Manchu seems a very apt choice for Mary, and has carried off her role easily! A.R. Rahman's music has been topping the charts, and the background score is just amazing! Mani Ratnam excels as usual, and the screenplay from the ace director, is just tops! The mighty ocean, and the visuals of a fishing village have been excellently captured!
On the whole, this Kadal is mighty and beautiful!