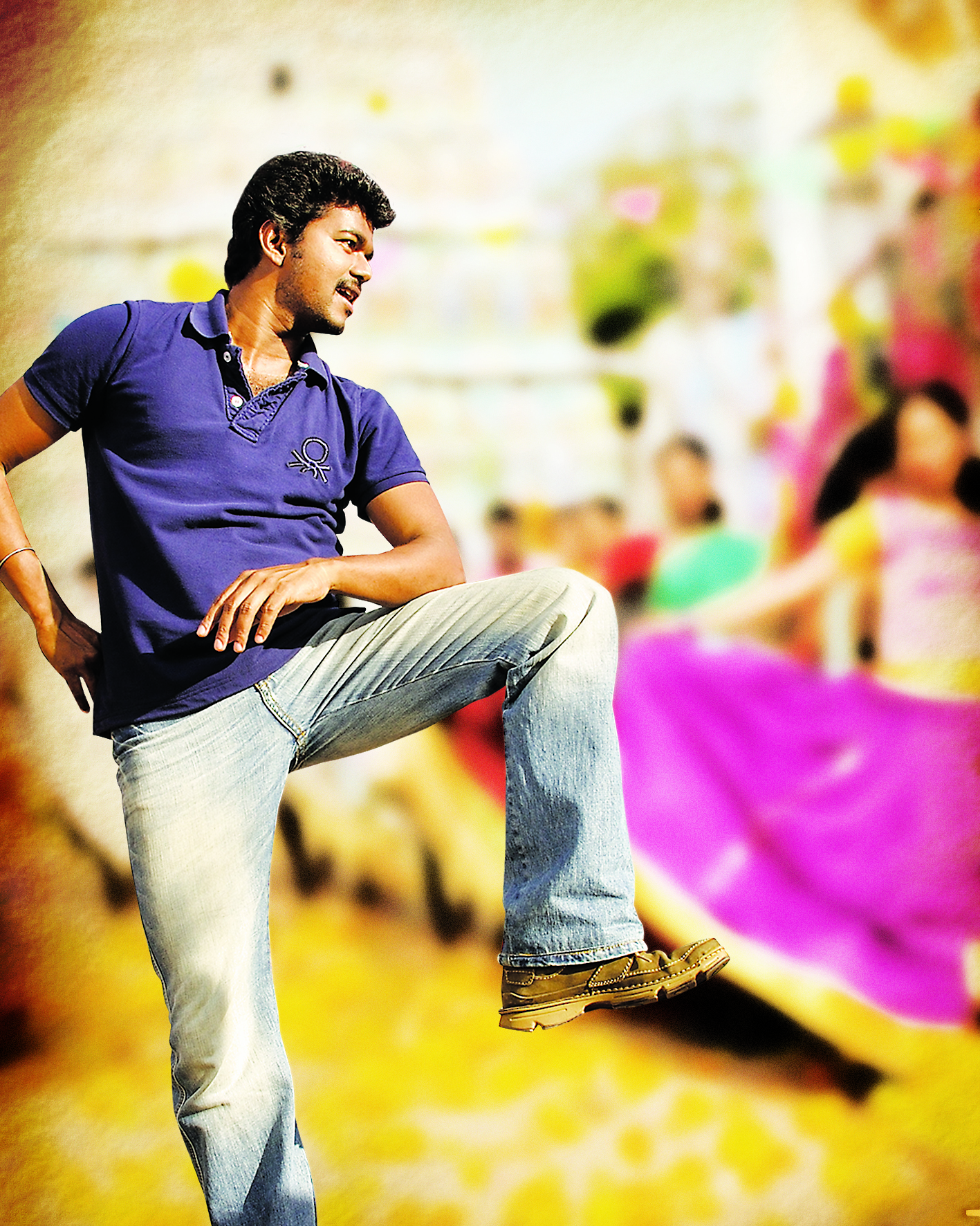 Kaavalan Movie review
After facing many hurdles, the much-hyped Kaavalan has been finally released. The movie starring Vijay and Asin Thottumkal is a remake of the Malayalam blockbuster Bodyguard, which was a Dileep- Nayanthara starrer. The lead stars, who created magic in Sivakasi and Pokkiri, has been facing hard times for various reasons and they need a mega hit to surface from the failures. Now, let's see what Kaavalan has to offer.
Bhoominathan (Vijay) works as a bodyguard for landlord Muthuramalingam(Raj Kiran). When Muthuramalingam's daughter Meera(Asin) is issued a death threat, he appoints his best bodyguard Bhoominathan to safeguard her. Bhoominathan accompanies Meera and her friend Madhu (Mithra Kurian) to college to protect them from any harm. But his presence at her college irritates Meera, who tries to get rid of him by playing pranks. She starts making anonymous phone calls to Boomi from a private number to distract him from his duties. As the anonymous girl on the phone, Meera expresses that she loves him. Bhoomi, who is first reluctant starts falling for the anonymous girl, who he has never seen. What happens when Bhoomi wants to see his lady love? That will reveal in the rest of the movie.
Vijay has made a strong comeback with this film. He has given an excellent performance. His skilled acting, comic performances and dance moves steals the show. As usual, Vijay and Vadivelu present some rib- tickling humour in the movie. Asin has done justice to her role and her chemistry with the actor will impress the audience. Rajkiran. Roja, Mithra Kurian show mediocre performances. Vidyasagar's music and N. K. Ekambaram cinematography are commendable. However, the story appears hollow at some parts. Director Siddique should have worked more on the script. Though, he has made some changes to suit Vijay's image, there are holes in the movie. Kaavalan lacks totality, but is a commercial entertainer and appeals to all.