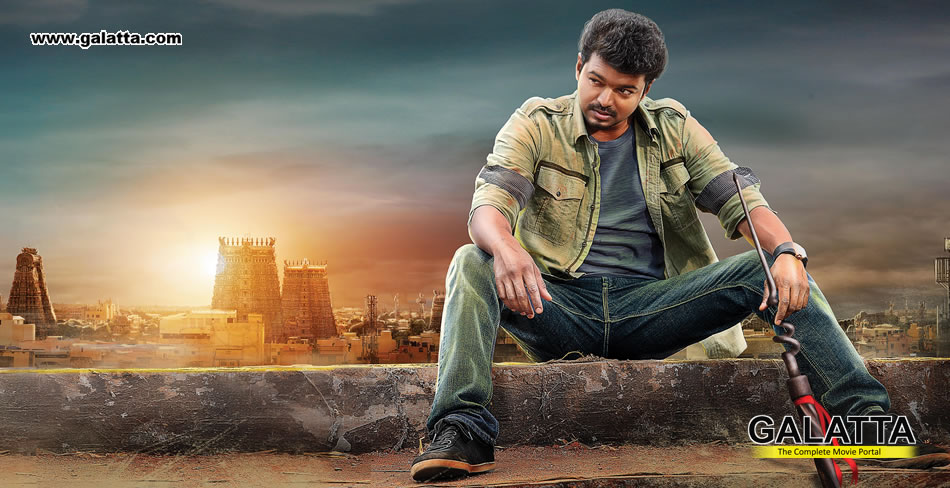 About

Jilla
A son wants his father to leave all of his illegal activities.
Jilla Movie review
Ilayathalapathy Vijay is back to enthrall us with superstar Mohanlal adding to the mix along with Kajal Agarwal under debutant director RT Nesan's directorial Jilla, under the Super Good Films banner!
Jilla opens to a mass action scene introducing Shiva (Mohanlal), a don. In an altercation with the Police, one of Shiva's trusted aides gets killed while trying to save him. Shiva takes on the policeman who shot his employee and kills him. This leaves the employee's son Shakti an orphan. Shiva adopts him and raises him along with his own son (Mahath). Shakti (Vijay) grows up hating the Police, as his father was killed by them. Shakti falls for Shanthi (Kajal Agarwal). However, after knowing a truth about her, he stops loving her. In an interesting twist of events, Shakti himself joins the Police. Sampath is a minister who supports Shiva, but has his own agenda for doing so. Soori is Shakti's childhood friend, who originally wanted to be a Policeman, but is deferred from doing so by Shakti. In a sudden change to the events, Shiva and Shakti are pitted against each other. What happened to make it so? What is Sampath's hidden agenda? Who is making everybody else a pawn in their game? Why is Shakti's sister being ill treated? Watch Jilla on the big screens to know!
Director RT Neason has come up with a mass entertainer with the perfect blend of action, comedy, sentiment and romance to suit Ilayathalapathy Vijay's image. Vijay just breezes through his role as Shakti and Mohanlal shows why he is rated as one of the best actors of all time across the country as he just lives the role of Shiva. Kajal Agarwal is impressive in her unique role and her on screen chemistry with Vijay is very good. Sampath is a very versatile actor and has made good use of this chance to showcase his talent. Soori and Vijay provide for quite a few laughs and their scenes together tickle the funny bone. Nivedha Thomas, Mahath, RK and the rest of the cast are a huge plus to the movie. Imman's music is very pleasing and is definitely one of the biggest value additions to the movie. Ganesh Rajavelu's camera work is impressive. Raju Sundaram's choreography and Imman's music have blended together along with Vijay's dancing talent to bring magic on screen. Had the duration of the movie been reduced a little, and the second half made crisper, Jilla would be more impressive than it already is. RT Neason's work shows his skill and we are sure that he will go a long way.
Super Good Films and Ilayathalapathy Vijay have got themselves off to a wonderful start in 2014 with the total entertainer Jilla!