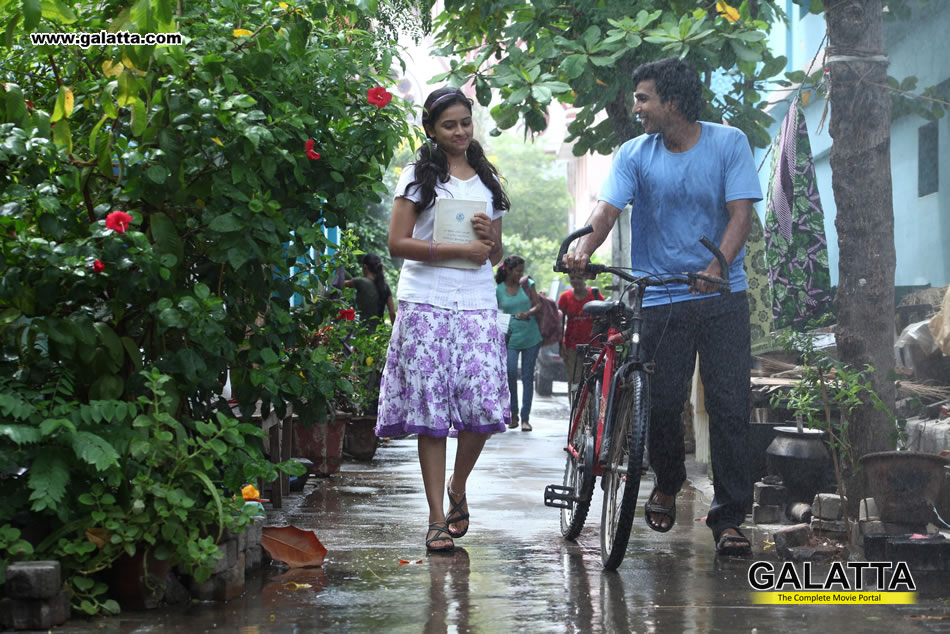 About

Jeeva
A movie based on cricket and the politics surrounding the game, starring Vishnu Vishal and Sri Divya.
Jeeva Movie review
Vishnu Vishal and Sri Divya come together under Suseenthiran's direction for Jeeva, a story on India's biggest passion - Cricket. The movie also marks the coming together of Arya and Vishal, along with Suseenthiran himself, Madhie, art director Rajeevan and The Next Big Film, as producers.
The movie opens to Jeeva (Vishnu Vishal) talking about his life. In flashback mode - we get to see a motherless Jeeva, being almost adopted by his neighbour JP (Charlie) Uncle and his family. Jeeva's biggest passion in life, right from his childhood, is cricket. When he is in his teens, he is the school's cricket sensation, but his studies are affected and his father doesn't want him playing cricket anymore. A new family moves into Jeeva's neighbourhood, and their elder daughter Jeni (Sri Divya) slowly falls for Jeeva, and the love is reciprocated. When Jeni's father (T. Siva) comes to know of their love, a big row erupts between the neighbours and Jeni is sent away to her uncle's place to continue her studies and her loss leaves Jeeva devastated. He takes to drink and his life begins to go astray. His father and JP decide to enroll him at the Phoenix Cricket Club, under Coach Sridhar, to further his passion in cricket. After initial differences with one of the club's players - Ranjith (Lakshman of Annakodi fame), Jeeva becomes one of the club's leading players. Jeeva and Ranjith form a good partnership and take their team to the finals of the First Division Championships, and are also selected to play for the Tamil Nadu Ranji Trophy team. This is when Jeeva comes across Jeni (now an Engineering student), again. Life is at a cross-roads for Jeeva. He has to choose between cricket and a career and the hurdles in the form of politics that plague the game. What does he choose? Which path does Jeeva take? What all does he have to overcome? What are the sacrifices he has to make? Watch Jeeva to know the answers!
There have been a lot of sports related movies, with a lot of them being made on cricket. However, director Suseenthiran has taken a very live and burning aspect of the game and brought it to light, through his story. The game of cricket being plagued by politics is not something new, but it has been bravely brought to the fore in Jeeva. There are times in the first half of the movie, when one is reminded of the recently released Amara Kaaviyam, but the focus soon shifts from romance to Cricket. Vishal is the perfect choice for the lead role and has done very well. Sri Divya scores as the bubbly school girl maturing into a level-headed youth. Lakshman seems a natural, in his role as Ranjith. Though Soori has only a few scenes, he is good. Imman's music rocks and the melodies haunt. The references to the BCCI chief Srinivasan are blatant and the dialogues are probing. The cricket sequences have been very realistically shot.
Jeeva is a sincere effort to show sports is for talent and not politics.