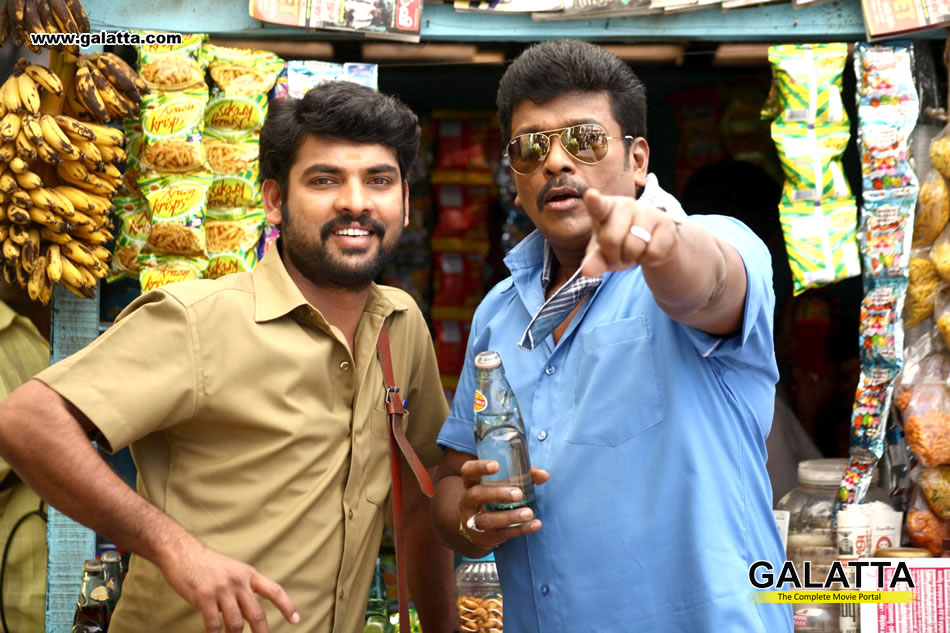 Jannal Oram Movie review
Director Karu Pazhaniappan has taken the Malayalam movie Original and brought it to us as Jannal Oram, in his unique way of storytelling!
Subbu (Vemal) who aspires to become the Chief Minister gets the job of a conductor on the only bus plying on the long route from Pazhani to Pannaikadu! The driver of this bus is Karuppu (Parthiepan), a typical family man who goes about his daily work with a smile! The people of Pannaikadu consider Subbu and Karuppu as part of their clan! Many characters in the village are unique and leave a mark! There is Nirmala David (Poorna), an orphan who is being raised by Vinayagam (Rajesh)! Rajesh wants to marry her off to his son Shiva (Sanjay Barathi). Saami (Vidharth) is another orphan, doing odd jobs around the village. Justin (Ramana), Nirmala's fellow teacher has an eye on her, and wants to marry her! Many other characters like a chronic drunk, a tea shop owner, a church priest, the tea shop owner's daughter - who has a thing for Karuppu and quite a number of others! One day, Karuppu becomes a little too drunk to maneuver the bus on the narrow winding roads to Pannaikadu, and Subbu takes over the driving duty. Unfortunately in the dark, the bus hits a person. When Subbu checks out, it happens to be Shiva, who is badly injured. Not wanting to be indicted of any wrongdoing, Subbu and Karuppu stop a passing jeep and ask them to admit the injured Shiva at a hospital! However, it comes to light that Shiva was not admitted to any hospital, but murdered. The police arrest Subbu in connection with Shiva's murder! Why was Shiva not admitted to any hospital? Who murdered him? With so many characters, the suspicion is divided equally on all of them! Subbu has a secret. What is it? Watch Jannal Oram on the big screen to know the answers to all of this!
Director Karu Pazhaniappan takes almost the whole of the first half to get us accustomed to all the characters and the locales before the actual plot of the story begins! The second half moves forward at a quicker pace and all the plot unfolds with a lot of twists, turns and suspense! Subbu's role seems a cake walk for Vemal, who revels in rural roles! It is a unique role for Parthiepan, as he plays a subdued character! Poorna, though not having a lengthy role, gives an impact! Manisha Yadav has given a wonderful performance! Vidharth impresses with his role! Sanjay Barathi, the son of veteran actor and director Santhana Barathi gives off a memorable performance in his debut venture itself, and looks set to hace a long innings in K-town! All the characters have been well etched and have played their part perfectly!
Though the director takes his time to set the ball moving, it makes the whole scenario perfect for us to watch everything unfold! There is simplicity and originality to the story, but the screenplay could have been a bit faster! However, he scores big time with his dialogues and the climax portion! Arbhindu Saaraa (of Thanga Meenkal fame) has worked magic with the camera! He has captured the beauty of the locales and brought them in front of our eyes. Vidhyasagar's music is good, and the melodies are pleasant. The rather huge and well known support cast perform admirably.
Get to the theatres and choose your favourite seat and experience the journey called Jannal Oram!