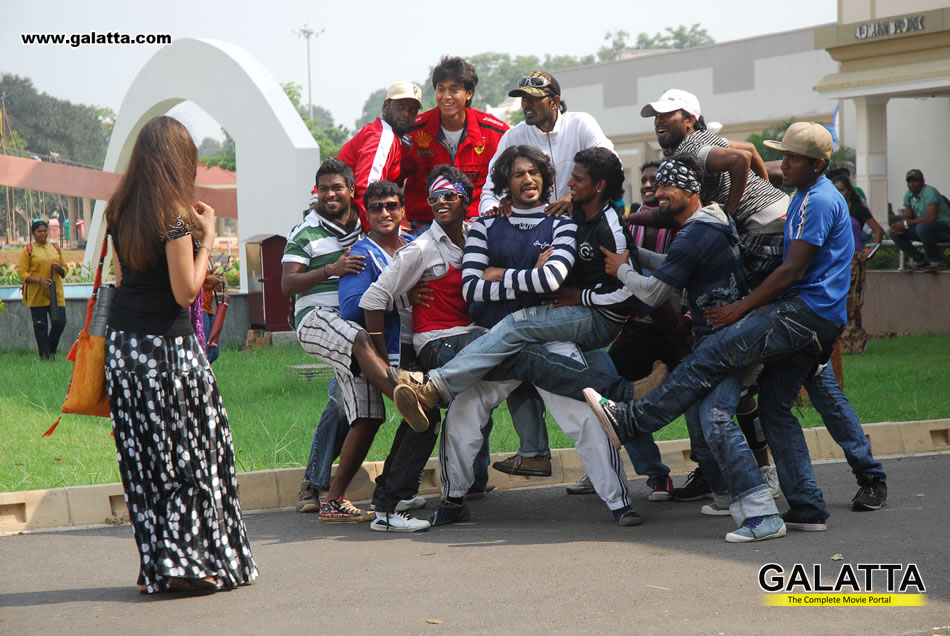 Eppadi Manasukkul Vanthaai Movie review
Love stories and cinema always go hand-in-hand. Right, from his invention the silver screen has screen some great romances, which have touched the heart and soul of the audience. And Kollywood is no different! So here comes yet another love story in Tamil. Eppadi Manasukkul Vandhaai, directed by P.V. Prasath. But sadly the film has traces of the director's debut flick Kadhalil Vizhunthen. Here we take a look at the plot!

Eppadi Manasukkul Vandhaai again narrates the tale of a love-lorn youth, who goes to any extent for his love. Seenu (Vishwa) comes across Mithra (Tanvi) on his way to college and obviously its love at first sight for him. When Seenu finds out that Mithra is his classmate, he is over delighted. After a series of incidents, Seenu manages to win Mitra's friendship. Enter, Shyam (Irfan), Mithra's childhood buddy.

When Shyam finds out about Seenu's love, they end up in a fight. After a point, Seenu bumps off Shyam and buries his body in Mithra's house without her notice. So what will happen next? Watch out...

Eppadi Manasukkul Vandhaai is in fact a romantic thriller along the lines of Kadhal Kondein. Vishwa, the hero, has done his role very well. He has expressed the right emotions at right time. Tanvi Vyas is bubbly, cute and looks perfect as a college girl. Shyam is excellent and Ravi Kale, the police officer, steals the show with his fantastic performance. The movie has music by AJ Daniel, a former assistant of Harris Jayaraj. His tunes are soft and melodious. Cinematography by S.D. Vijay Milton is vibrant and art by Paulraj is a good treat for eyes. Vijayan's editing makes the film sleek and racy.

Director P.V. Prasath's story looked very promising in the first half but the second half falls flat, which gives us a feeling of disappointment.