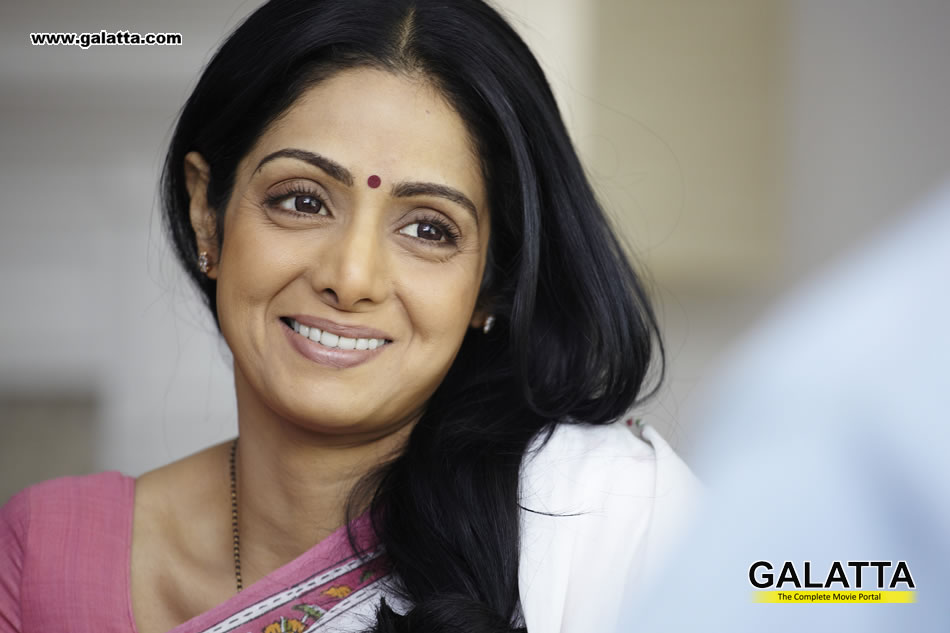 About

English Vinglish
English Vinglish is the story of a woman who does not know English and is made to feel insecure by her family and society at large. The film is a light -hearted yet touching and transformational journey of Shashi.
English Vinglish Movie review
This film became special, after yesteryear diva Sridevi, signed on to play the lead role. Yes, English Vinglish marks the comeback venture of Sridevi, who conquered several hearts in 1980s and 1990s, after 15 years. The film, which was screened at the Toronto International film festival, grabbed positive reviews, and Sridevi's performance was applauded sky high. English Vinglish is about a woman who struggles in her family, without knowing English. A simple story line, but something more common in many houses, every family may have a mother, daughter, mother-in-law, father-in-law or someone who would be suffering the same pain undergone by the lead character in this film. As said by the English Vinglish team, the film will relate every character in it, with our family members and every scene would be something that happened in our life at some point.

What is it about?

Shashi (Sridevi), a typical housewife, mother of two kids, lives in a big family in Mumbai. Though she is talented in taking care of the family, she is often criticized for her English language by her husband and kids. The only person who knows her pain and helps her to develop the language, is her niece Priya Anand. What made her undergo a transformation? Did she succeed in learning the language?

The performances

Sridevi is the soul of this film, and after watching her performance, you would never imagine another actor for that role. Her simple dressing, fabulous acting, charming smile, stunning performance, has added more flavor to the film. This film is her perfect comeback venture. Kudos to her. There is no doubt she would grab the limelight again and win several awards, adding to her list. South starlet Priya Anand looks beautiful and has given a powerful performance. Adil Hussain, who has acted as Sridevi's husband is perfect and funny. Sridevi's two little kids Navika Kotia and Shivansh Kotia look cute in their acting. French actor Mehdi Nebbou is adorable, especially with his French accent. He conveys a power packed performance. Some actors to be mentioned are Sridevi's classmates in US, everyone has done a wonderful job and the provide comic relief in the film. Other actors are also equally good. Ajith's role is a surprise package.

The Technique

Ad filmmaker Gauri Shinde, has now emerged as a successful film director too. Though she denies that she never wrote the script thinking of Sridevi, the film looks like it was made only for Sri. She has brought out most of the scenes and dialogues that we come across in our day-to-day life. This film could be Gauri's tribute to her mom, who actually inspired Gauri to work on a script like English Vinglish. Screenplay is perfect, especially in scenes like Sridevi's airport one, where she struggles to board a flight. Amit Tridevi's music is breezy and appealing. Cinematographer Laxman Utekar has managed to show the most beautiful parts of Newyork and of course the gorgeous Sridevi.

The verdict

On the Whole, English Vinglish is a family drama with a good message. A perfect film to watch this weekend with family and friends. Block your tickets folks!