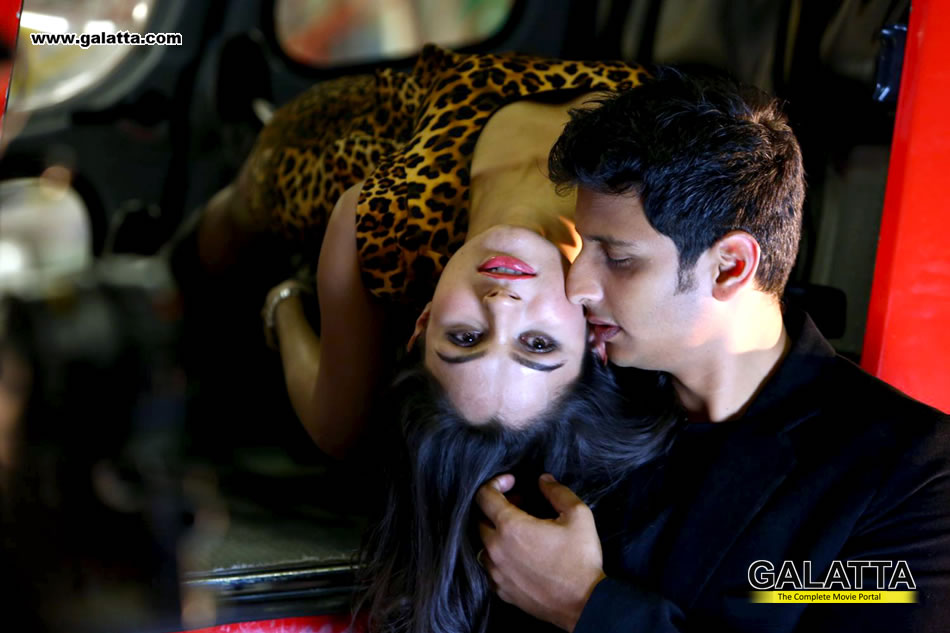 About

Endrendrum Punnagai
Three friends make a pact to stay single all their lives but.
Endrendrum Punnagai Movie review
Keeping in tune with the latest trend of multi-starrers comes the first on screen pairing of Jiiva and Trisha, in director Ahmed's Endrendrum Punnagai!
Gautham (Jiiva), Srini (Vinay) and Baby (Santhanam) meet for the first time in their primary school days and grow up to be the closest of friends. After getting an aversion towards ladies in general as a child, Gautham grows up into a man having complete resentment against women and the concept of love. Srini is a guy who flirts around with anything even remotely resembling a lady and this leads to minor conflicts between the trio of friends, but they patch up immediately as they are unified in the motto of never getting married ever. The three friends run an ad agency and live life to the fullest. But, Gautham who was very close to his father (Nassar) as a child, after his mother ran away, stops talking to him completely after an incident. The trio very confidently and proudly state that they will remain single forever and that their friendship will also remain the same always. They even take a blood oath on this count! However, suddenly Gautham's two friends start behaving weirdly and state that their lives are more important than their friendship and decide to get married. A livid Gautham breaks up with his friends and pushes himself headlong into work.
On a working assignment, he gets into a spat with super model Soniya (Andreah), but things get patched up by Priya (Trisha) who begins to feel for Gautham. His work takes him, Soniya, Priya and his work team to Europe where an incident leads Gautham closer to Priya, and he begins to develop feelings for her. However, on their return to India, an incident leads the two to have a misunderstanding, and they move apart. Priya gets ready to get married. Gautham finds out a long held back secret of his father. Things completely come undone for him and he is completely at sea. Why do Gautham's friends suddenly move away from him and get married? What exactly is happening between Gautham and Priya? What is the issue between Gautham and his father? What happens between Gautham and Soniya? To get to know the answers to all these, watch Endrendrum Punnagai on the big screens to know!
Jiiva looks very appealing in his role as Gautham and gives a very neat performance. This movie is a good comeback vehicle for Vinay and Santhanam is his usual funny self. The camaraderie between the trio makes for some wonderful viewing and is natural. Trisha plays the perfect foil for Jiiva and has essayed a wonderful performance. Andreah oozes sensuality and provides pep to the proceedings as a diva super model. Nassar has a cake walk as Jiiva's father, emoting perfectly! The rest of the cast fit in very well. Director Ahmed has taken up a simple story and woven a very lively movie around it! This romantic musical is fresh and makes one relate to it, especially the young men of today. The screenplay is racy in the first half, but the second half could have been made more taut. Harris Jayaraj's music is pleasant but the placement of the songs could have been better done. The cinematography needs a special mention, with the locales of Switzerland and the rest of Europe being amazingly captured through the lens.
The first on screen pairing of Jiiva and Trisha makes for some wonderful viewing in Endrendrum Punnagai! Watch this friendship and romance fiesta on the big screens!