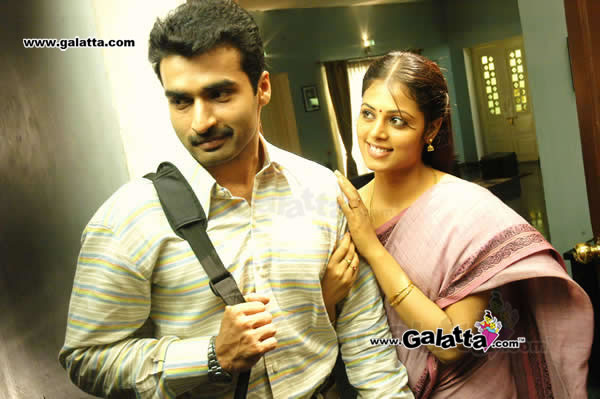 Eeram Movie review
Small is big - this seems to be true in the case of Tamil cinema. In the recent past, several small films (small only in terms of budget and cast) have turned out to be among the most-appreciated; Eeram is no different.
THE CHARACTERS
The protagonist is Vasudevan (Aadhi), a police officer. The story revolves around him, his ex-girl friend Ramya (Sindhu Menon) and her husband Bala (Nandha).
THE PLOT
Vasudevan sacrifices his love to pursue his ambition of becoming a police officer. Ramya goes to marry Bala and all is well in their lives, until one day Ramya is murdered. Coincidentally, Vasudevan is the investigating officer. First thought to be a suicide, Ramya's death turns out to be a murder and the prime suspect is the husband, the motive being his wife's earlier love affair. But when more deaths take place in the apartments, the story takes a mysterious turn... and the cause of death is - WATER!
THE TECHNIQUE
Performances
After his rustic performance in Mirugam, Aadhi appears as a sophisticated police officer in Eeram, a role he carries off with a lot of style and grit. Nandha plays his role with honesty and conviction. The ladies, Sindhu Menon and Saranya Mohan, are also effective.
Camera: Manoj Paramahamsa
Manoj is the real hero of the film. The way he has captured the essence of the film, the element of water, is breath-taking. Every frame of the film represents the wet effect beautifully. He has given the whole film a wet and hazy look, very 'monsoony'.
Music: Thaman S.
The music of Eeram is soothing, just like the visuals. Every tune and every lyric conveys the theme of the story. Rarely do we see such a wonderful marriage between the music and the story.
Story and direction: Arivazhagan
For a debut director, Eeram is a commendable effort. Kudos to Shankar for bringing a different story on screen. Arivazhagan does full justice to Shankar's faith in him as an effective story teller.
VERDICT:
This is definitely worth watching. The first half is taut and well-paced. The second half may seem long-drawn, but the suspense makes up for the slow pace. All in all, an exciting and different film.