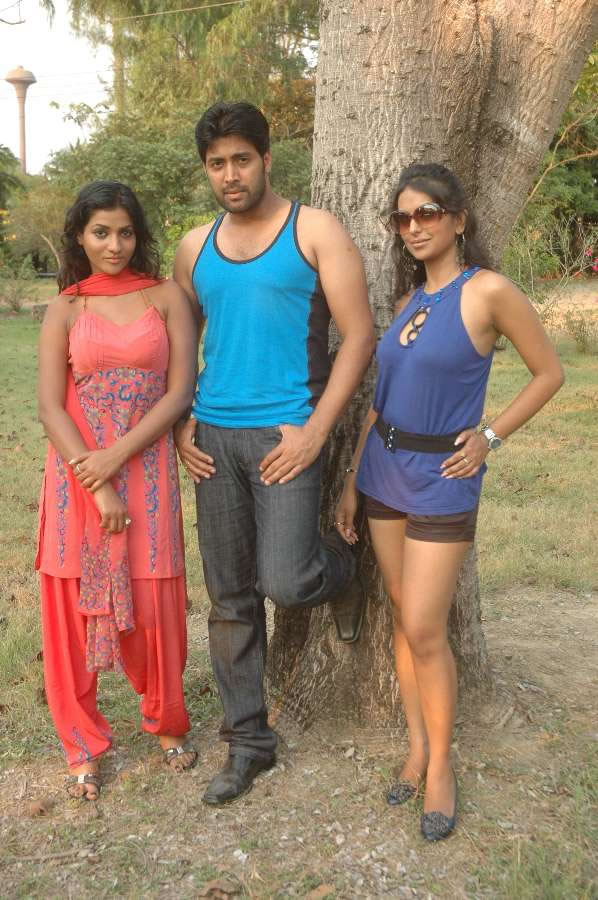 Ayutha Poratam Movie review
Ayutha Poratam is an action movie that deals with the usage of weapons for wanton destruction. Jai Akash sports a handsome look, and the two heroines provide the required oomph factor. Jai (Jai Akash), is a brilliant weapon designer, who has a drug problem. Bhumika (Preethi Meenal) and Anitha Reddy (Rekha) are his colleagues. The weapon design team has just designed a new weapon, and when they show it to their chairman, he is impressed, and wants to put the design into production immediately. The chairman also suggests that the design team go on a team-bonding and training obstacle course with the team leader before the project begins. The company's guest house in Sri Lanka has been chosen as the venue.
The team leaves for their training, but when they reach the destination, they find a desolate place without even the most basic amenities, nothing like the luxury guest house they were promised. Also, the manager who was supposed to have come earlier and arranged everything, is conspicuously absent. Assuming even this to be a test and a part of their training, the team members decide to rough it out. There is a constant undercurrent of romance, as both Preethi and Anitha are attracted towards Jai, but he doesn't show any inclination towards either.
There is a feeling that the team is constantly being stalked by somebody; one by one, the members start disappearing. When the remaining team members decide to leave, they find that the driver of the bus has been murdered. When they decide to drive out by themselves, they are attacked by a group of people and the bus is damaged. Sensing that they will not be able to leave the place, they get back to their guest house and decide to find a way out in the morning! But will the few remaining members survive the night? Will Jai fall in love? If he does, who will the lucky girl be? Who are the people who attack the team? Why do they attack the team? What is the similarity between the leader of the attackers and Jai? To know the answers to all of these questions, catch Ayutha Poratam at a theatre near you!
This is an exciting movie, and there is a lot of suspense, action, and glamour in Ayutha Poratam! Jai Akash has handled the direction as well as the story and screenplay. Jai has taken up a sensitive subject, and handled it well. The script could have been a bit more taut, and the screenplay handled better, as a few scenes felt like they were being repeated over and over again. However, Jai Akash the actor scores. Songs by Senthamizhthasan, Andal Priyadarshini, and Tamizhamudhan are good. The scenic locales in Sri Lanka have been beautifully captured on camera. If you are in the mood for a fast paced movie, Ayutha Poratam is sure to satisfy you!