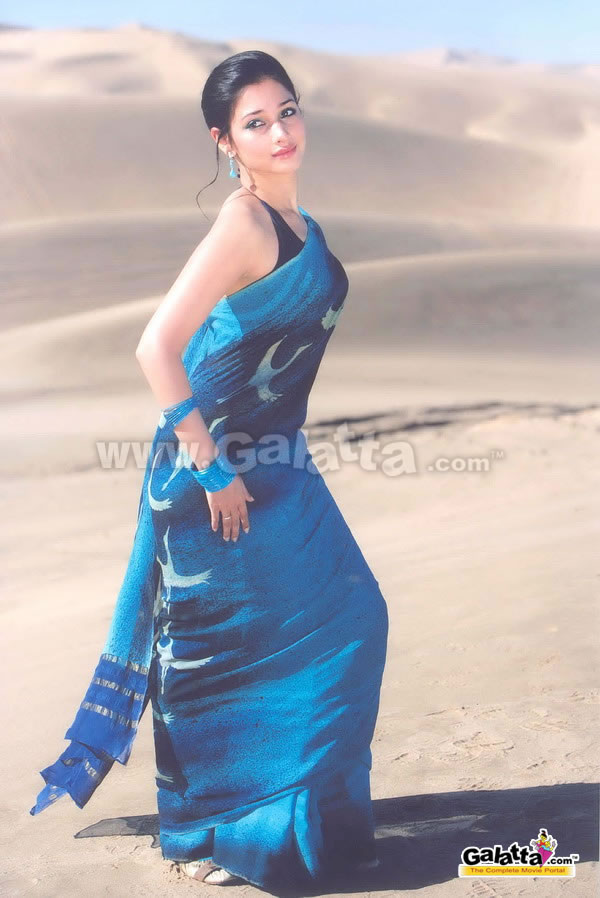 Ayan Movie review
Rarely do we come across an actor who keeps reinventing himself in each movie and emerges successful too. From the day Saravanan in real life became Suriya in reel life, we have seen him in various dimensions and shades. With Ayan, Suriya emerges as a perfect action hero material both for the masses and the class. So, how successful is Sun Pictures' presentation of AVM's Ayan directed by noted cinematographer K.V. Anand? Keep reading.
Who's In It?
After playing a romantic son and a down to earth father in Vaaranam Aayiram, Suriya dons the role of a smuggler in Ayan. K.V. Anand returns to the silver screen as a director after his critically acclaimed Kana Kandaen. Tamannah plays the love interest of Suriya. Jegan, one of the most loved anchors on television is part of the cast playing Tamannah's brother and Suriya's friend. The movie also has Karunas, Ponvannan, Renuka and Delhi Ganesh. K.V. Anand introduces Akashdeep Saigal to Tamil cinema as Suriya's foe. Harris Jayaraj composes the score with lyrics by Vairamuthu, Na. Muthukumar and Pa. Vijay. The story and screenplay are by K.V. Anand and Subha. Ayan is an AVM production released by Sun Pictures.
What's It About?
Deva (Suriya) an educated and intelligent smuggler works for his godfather Doss (Prabhu), the No.1 dealer of smuggled goods and pirated movies. Karunas is his assistant in crime. Deva and his men cross swords with Kamalesh (Akashdeep Saigal) son of a marwadi smuggler whom Doss treats as a mentor. Kamlesh wants to overtake Doss in trade and become the market leader when it comes to smuggling. While carrying out a video piracy deal, the police in favor of Kamalesh frame a case against Doss. When he is about to be arrested, Chitti (Jagan) an admirer of Doss takes responsibility for the illegal activity and is put in jail instead. Chitti impresses Doss and is later accepted to be a part of his gang of smugglers.
Deva and Chitti become friends and make frequent trips abroad to smuggle goods and bring them to India. In one such situation, they both meet with Mambo who provides them with diamonds for money which they use to buy weapons to fight against the government. The diamonds that are worth crores is sold by Doss to a local jeweler Nimichand illegally. Kamalesh comes to know of this and treats this activity as a chance for him to become the No.1 smuggler.
In the meanwhile Deva gets to meet Yamuna (Tamannah), sister of Chitti and both fall in love with each other which Chitti approves of. In order to make Doss powerless, Kamalesh shows keen interest to sign the deal with Mambo. He infiltrates his gang with a 'rat' to get the network details of Mambo, but soon learns that there is secret code which Doss uses to get the diamonds from him.
The cat and mouse game ends up with Deva triumphing in every attempt made by Kamalesh to make Doss reduced to nothing. He finally ends up in a narcotics deal which Doss had earlier refused based on his laid out principles and ethics. But, Kamalesh's desire to become even more powerful makes him plot a plan to murder Doss and Deva to get hold of the secret code to smuggle diamonds. The rest of the story deals about who the 'rat' was and whether Deva saved Doss and the gang from Kamalesh's plans.
The Performance
Suriya as Deva delivers a top notch performance with Ayan. His courage to experiment with different scripts deserves appreciation. Be in the action scenes or the romantic interludes with Tamannah, he shines throughout. K.V. Anand in a recent interview to Galatta had stated that there weren't stunt doubles used for Suriya and we could see it on screen while he does those daredevil leaps! Tamannah delivers yet another impressive act and looks gorgeous in the songs. No doubt that she is the darling of the masses! It must have been a cake walk for a veteran actor like Prabhu to play the role of Doss the smuggler. He does it with ease and adds more personality to the character. Renuka, Ponvannan and Delhi Ganesh do what is expected of them to a 'T'. Karunas does one of the memorable roles of his carreer. Akashdeep Saigal is just another 'imported from bollywood' villan who has miles to go as an actor and fails to impress much with his histrionics.
The surprise package of Ayan comes in form of 'Chitti' Jagan. He previously entertained the audiences with 'Oram Po' but with Ayan he makes us laugh and cry delivering an outstanding performance. Suriya himself mentioned in his press meet that he wanted to play 'Chitti' rather than 'Deva' but then felt Jagan would do more justice to the role which he has. No wonder if the audiences might start addressing him as 'Chitti' Jagan! Kudos to him and the director!
For the Techie Lovers
When a cinematographer-turned-director delivers a movie it is sure to be a visual treat! Ayan is one such. It is filled with striking visuals be it in the songs or the action sequences the cinematography keeps the viewer glued to the edge of their seats. Kanal Kannan's stunt choreography with the support of William Wong and Franz Spilhaus is at par to Hollywood. Harris Jayaraj's songs especially Nenje Nenje, Vizhi Moodi and Pala Pala are sure hits. His gripping re-recording including the Pala Pala theme music that gets played during the stunt scenes are worth mentioning. Editing by Antony and art direction by Rajeevan deserve an applause. Story and Screenplay by K.V. Anand and Subha are a big plus with the unexpected twists and turns that keep happening throughout the movie.
Final Verdict
Overall Ayan is a must watch for all those who relish cinema be it Indian or international. One has to appreciate K.V. Anand and his team for having done lots of ground work on the smuggling industry and showcasing the underworld. AVM and Sun Pictures have another feather to their cap!
Plus! : Suriya, Jagan including the entire Cast and Crew!
Ahem..! : Item song featuring Koena Mitra.
Review by Shailesh