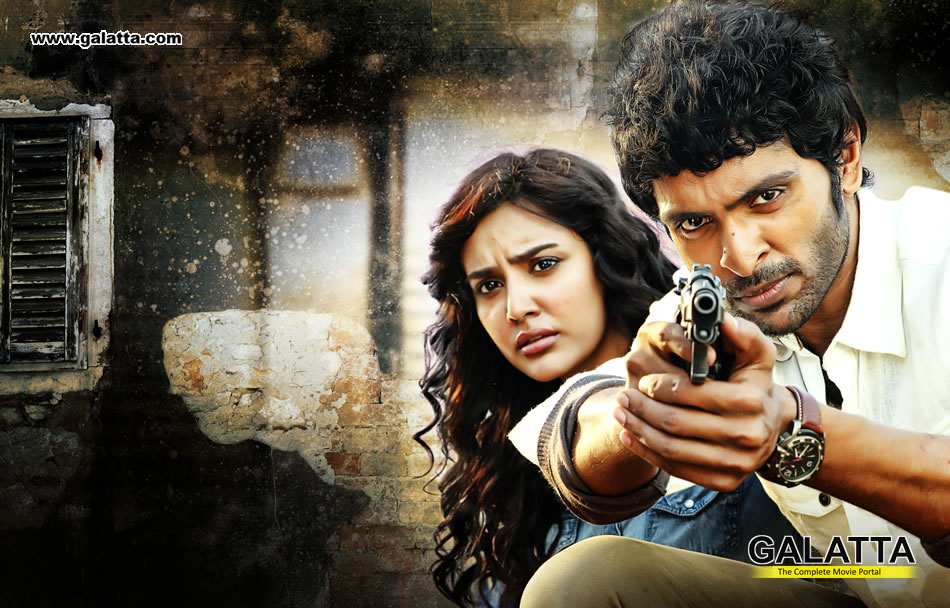 Arima Nambi Movie review
Produced by Kalaipuli S.Thanu Arima Nambi is directed by debutante Anand Shankar. This film stars Vikram Prabhu and Priya Anand in lead roles.
Arjun (Vikram Prabhu) and Anamika(Priya Anand) get acquainted at a pub following which they meet up for their first date. The night seems long as they down many drinks together and when they realize the bar is closing they head over to Anamika's house to call it a night after a few more drinks. A short while after they reach her apartment, a few goons break in and kidnap Anamika. Arjun somehow manages to escape and heads over to the police station to file a complaint. The police officer seems to think he is hallucinating as he is drunk but still sends over another police officer along with him to check his statement. When they arrive at her apartment the watchman tells the police officer that Anamika did not come home for four days and that she was on a tour, they check the security video tapes and there is no sign of her there as well, they check her apartment and everything seems to be neatly ordered and lastly the police officer calls her father and even he tells him that his daughter is on a tour with her friends. Almost convinced that Arjun is hallucinating the police officer drops him home and advises him to take rest. Is Arjun hallucinating? What happened to Anamika? Why is the watchman lying? Has someone tampered with the security video tapes? Watch Arima Nambi to find out!
Debutante Anand Shankar has definitely done a good job. The screenplay is fast paced and detailing in the first half is impeccable. The stunt sequences are well executed and the suspense is retained all through the first half. R.D Rajasekhar's visuals are classy and they reflect the grandeur that is maintained throughout the film. Sivamani's background score sets the speedy pace of the film and his orchestration in all the songs are very impressive.
The handsome and young actor Vikram Prabhu pulls off his role with ease and stuns us with his action sequences, Priya Anand fits in to her character perfectly and M.S Bhaskar has done a very good job as a police officer; we see a different shade to his character in the film.
Overall this engaging action thriller is sure to keep you on the edge of your seat!