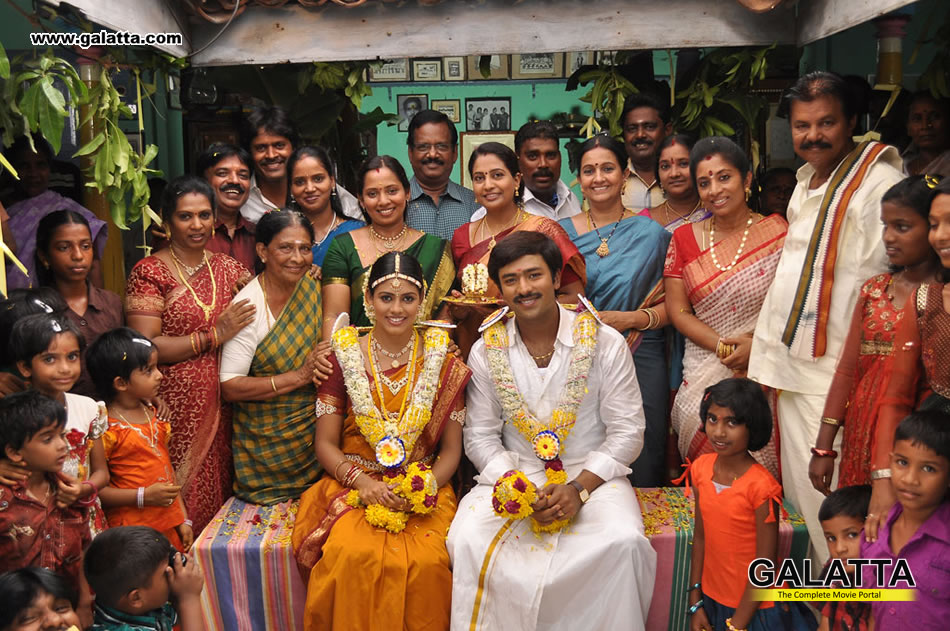 Ammavin Kaippesi Movie review
Tamil Cinema is not new to movies with mother sentiment being the core of it. However, Thangar Bachan has come out with a completely new and interesting story, with mother's love as the theme!
The story revolves around an aged mother and her nine children, with whom she is in touch only through her mobile phone! With time, she becomes very possessive of her phone, as that is her only means of connecting with her family. Will the mother be able to rejoin her family, or will it all end with just phone calls? Watch the movie to know the rest!
Well, normally Thangar Bachan is associated with offbeat movies, and he sure does make them interesting! If you feel that the title suggests a melodramatic movie, then please do dispel that notion, and watch this movie with an open mind, as the director has taken a normal plot, but woven a brilliant tale around it, and made it into a movie that piques the minds of the viewers, and make them think extensively! The simple question that pops into everybody's minds is whether technology is a boon keeping people close, or a bane that causes people to be distanced from each other? The answer depends on the individual!
Shanthanoo makes a very strong comeback with an impressive performance, and Thangar Bachan impresses one and all as well! Iniya shows that she's well matured to take on even more challenging roles than her role in Vaagai Sooda Vaa! The editing is crisp, and Rohit Kulkarni's music is noteworthy!
Overall, Ammavin Kaipesi sure is a must watch movie, for all those who understand the mother-child bond, and it has been told in a simple and beautiful way!!