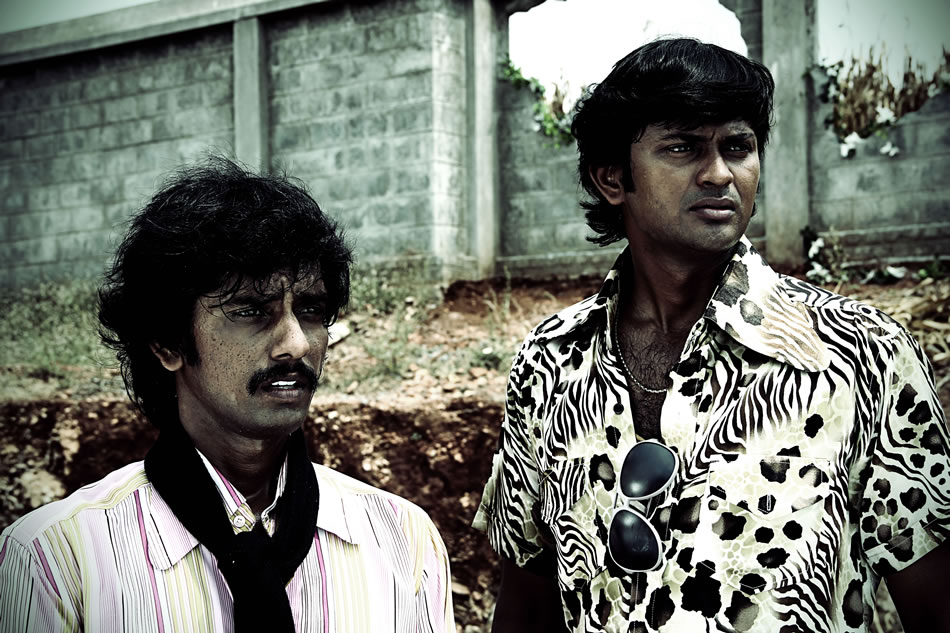 About

Ambuli
Two students plan to investigate a strange phenomenon that they came across in a field during their summer holidays.
Ambuli Movie review
Director duo Hari Shankar and Hareesh Narayan, who amazed us with their technical brilliance in Orr Iravu, is once again back with yet another supernatural thriller titled Ambuli. Interestingly Ambuli is made in stereoscopic format, making it the first 3D film in Tamil. Set in the backdrop of a remote village (during the 1970s), the film narrates the story of some supernatural happenings that have been taking place around the village for ages. Music composed by Venkat Prabhu Shankar and a 3D trailer has already gone viral. The team recently launched an innovative website (designed like a game) to promote the film. On a different note, Ambuli is the first film ever to launch its audio through a pen drive, which took the entire Tamil industry by surprise.

However the plot of the film remains to be an old one but it is the presentation that makes all the difference. The entire film is shot in retro mode! College goer Ajay (Amudhan) falls in love with Poongavanam (Sanam); it's vaccation time but Amudhan decides to stay back in the hostel to meet Poonga, with the help of his good friend Srijith (Vendhan) and his father (Thambi Ramaiah). Things takes a U turn when beliefs clashes with science. The villagers believes that there is a ghost called Ambuli in a nearby farms, which will hunt humans during night time, but Amudhan and Vendhan decides to find the truth behind all these! The rest of the film is an edge-of-seat thriller ride with an apt climax.

Kudos to Parthiban for his special appearance as Sengodan, he fits the bill perfectly and has done an extraordinary job. Newcomers Ajay and Srijith have done their part too however the screen presence is missing. Manada Mayilada fame Gokul plays the role of Ambuli and his beast like makeup needs a special mention. Thambi Ramaiah is perfect as always, Jagan's role has the right mix of humour and seriousness while Uma Riyaz Khan is subtle.

Satheesh's camera works is another major highlight of the film; fresh and stylish. Music works by Venkatprabhu Shankar, Sams, Satheesh and Mervyn Solomon fits the bill perfectly.

Director duo Hari Shankar and Hareesh Narayan has once again given a perfect supernatural thriller, which also has a scientific explanation on all the events that takes place. This is in fact a good 3D watch for Kollywood fans!