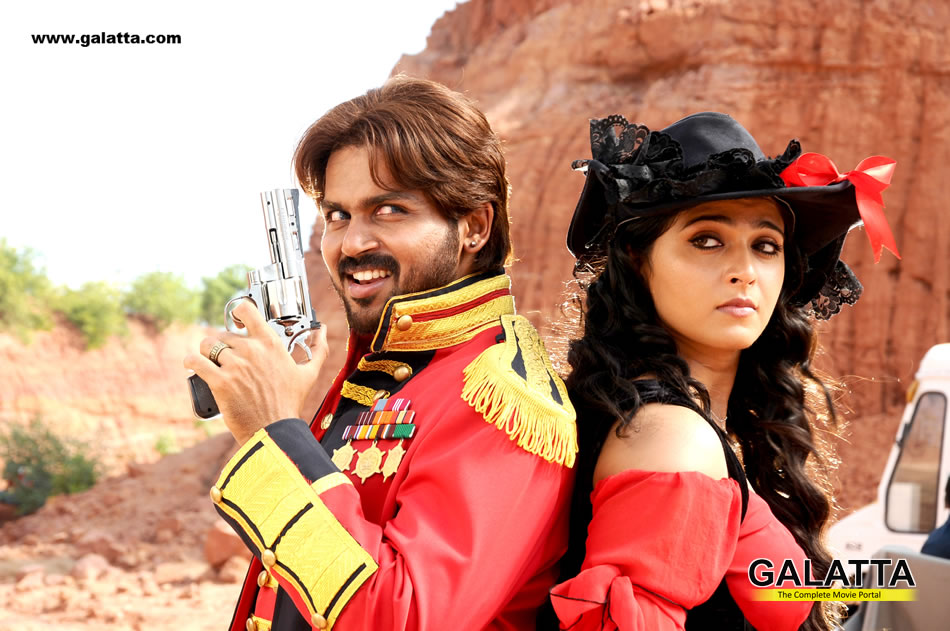 Alex Pandian Movie review
The advance bookings of Karthi's Alex Pandian has rocked all across Tamil Nadu. Within few hours, all the tickets for the weekend were sold out. The film, which brings Karthi and Anushka for the first time on screen, is a high voltage action entertainer packed with punches and humour. Nikitha, Akanshka Puri and Sanusha is also playing important roles in this flick. The film is produced by K.E. Gnanavelraja under his home banner Studio Green and Santhanam is playing a prominent role in the film. The technical team comprises of Devi Sri Prasad (music), Saravanan (camera), Praveen Srikanth (editing), Ganesh Kumar (stunt) and Prabakar (art).
Alex Pandian (Karthi) lock horns with a group of dreadful goons, while visiting his cousin, Santhanam and his three sisters.And it doesn't end there, two other groups, led by Milindn Soman and Suresh, are also in search of Alex Pandian. However there main focus is CM's daughter Anushka, who was kidnapped by Alex Pandian, few days back. So who is Alex Pandian and what is his connect with CM's daughter... Check out...
As usual the Karthi-Santhanam duo rocks on screen. First half is hilarious with Karthi's perfect comedy timing, and as it moves on the story gets serious.. The action sequences, especially the train sequences, are mindblowing and Devi Sri Prasad racy music adds more energy to the screenplay.
A typical commercial potboiler!