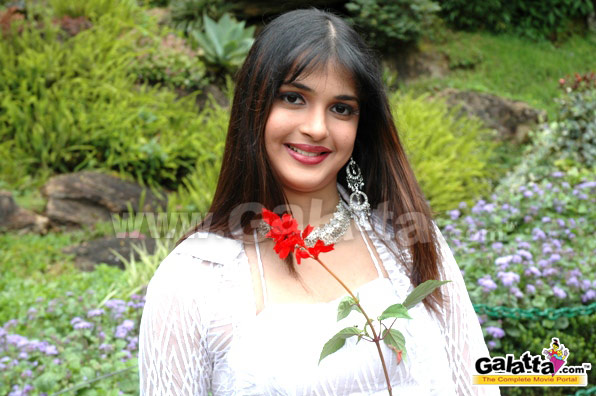 Adada Enna Azhagu Movie review
Adada Enna Azhagu is a love story. Throughout its length and breadth, the story discusses the battle of the two young lovers and how they overcome all the hurdles and differences and unite.
Vasan (Akash Jai), son of leading psychiatrists and philanthropists couple Dr.Vaikkam (Sarath Babu&Rekha) and Nisha(Nicole), daughter of defence minister Alxeander (Ashish Vidyarthi) and Diana(Aishwarya) are classmates in a medical college in Coimbatore. For Vasan, it is a love at first sight with Nisha. However, Nisha is attracted by Vasan's musical talent and falls in love with him. Alexander is a strict disciplinarian and both his wife Diana and daughter Nisha struggle under the rigid rules and regulations he enforces at home. But incidentally, before Vasan and Nisha's affair comes to Alexander's knowledge, Nisha is abducted by a group of gangsters. While escaping from the villains' chase, she tumbles down from a mountain top, suffers a head injury and is emotionally disturbed. Nisha is treated by Dr.Vaikkam and with a great feeling of gratitude, Alexander promises to offer his support and help for Vaikkam at any point of time. Subsequently, Dr.Vaikkam comes to know about Vasan's love for Nisha and decides to speak formally with Alexander. When Dr.Vaikkam and family goes to the minister's house and opens the matter, he becomes a completely different personality, expressing his pride and avarice. He also refuses to accept the wedding proposal. A disappointed Dr.Vaikkam's family returns home and Alexander shuts his daughter in a room and ties her to the bed.
What happens then? Do Nisha's tearful cry for help reach Vasan? Does he come and rescue her from the house arrest? Where do they go? Does the gangster's group leave them in peace? Does Alexander let them go? How many hurdles do the determined lovers overcome? Does life become a directionless, insecure maze for them? Adada Enna Azhagu tells the tale! Akash Jai is the valiant thero in Adada Enna Azhagu. With his handsome physique and good looks, he does all things meant for a hero, that too a romantic one. Still, he has a long way to go. Though her lip-synch fails at times, Nicole communicates more through her expressive eyes. She can find her place among the glamorous beauties in Kollywood. Karunas and Aarthi as the hero and heroine's friends respectively make up for the light-hearted moments in the film. Sarath Babu, Rekha, Ashish Vidyarthi, Aishwarya have done their roles well. In addition to his usual brand of villainism, we see Ashish Vidyarthi doing some astonishing action blocks in the film.
Through the mildly intense sequences here and there along the length of the film, we can comprehend director Jayamurugan's inclination for scripting a purely romantic theme. Sadly, his thoughts have not been put in a logically appealing and entertaining manner. Sequences lack continuity and songs pop up on the screen at wrong places in the narrative and dampen its pace. Cameraman Kichas and stunts director Power Fast deserve a mention among the other technicians who have made this three hour saga. Songs are in Jeevan Thomas' music.
Adada Enna Azhagu has just served as the comeback vehicle for hero Akash Jai and a launchpad for heroine Nicole.