Aarathu Sinam Movie

Photos
View More Aarathu Sinam Photos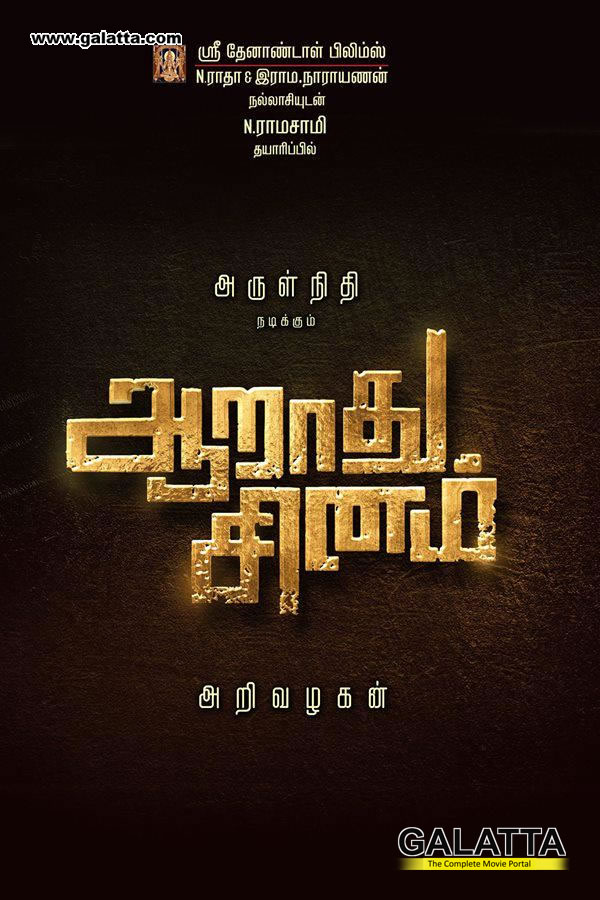 Aarathu Sinam Movie review
Director: Arivazhagan
Starcast: Arulnithi, Aishwarya Rajesh, Radha Ravi, Robo Shankar, Aishwarya Dutta

A cop, Aravind (Arulnithi) turns alcoholic after losing his loved ones. His life changes when he starts investigating a case of a series of murders that are committed by a psycho-killer. The clues he gathers and the way he tracks down the murderer forms the story of 'Aarathu Sinam'.

Thumbs up:
• Arulnithi has given a stellar performance and has proved once again that his choice of scripts is nothing but the best. He is seen drinking in most of the scenes but he makes sure his expressions and act look natural. Arulnithi gets a ten on ten!

• The background score is well-composed by Thaman and it aptly adds to the thrill feel of the film.

• The supporting cast including Aishwarya, Radha Ravi and Robo Shankar have done a good job.

• While making a remake, comparisons are bound to happen but the director has managed to do full justice to the original movie. Arivazhagan get a big thumbs up for a flawless execution of the script.

• The cinematography is on point and the red colour tone used throughout the film takes the suspense and anger elements a few notches higher.

Thumbs down:
• It is not easy to convince the audience that an 'on duty' police officer could be drinking all the time.

• The songs (which are just two in number) could have been avoided altogether.

Verdict:
AARATHU SINAM is an outstanding thriller that will keep you guessing till the end.