Aanmai Thavarael Movie

Photos
View More Aanmai Thavarael Photos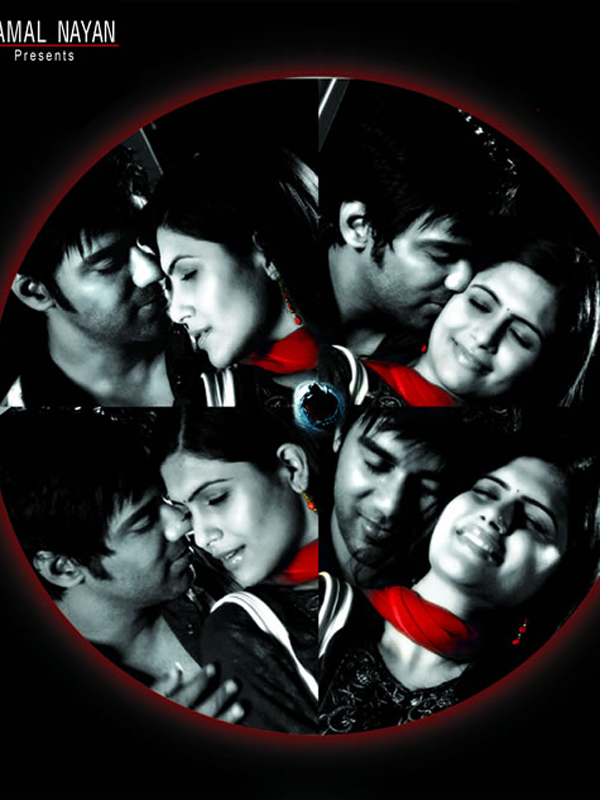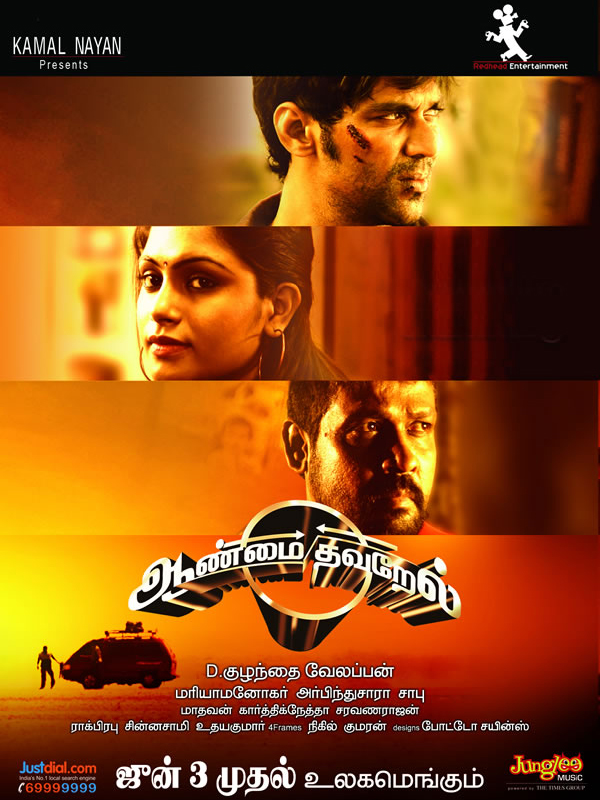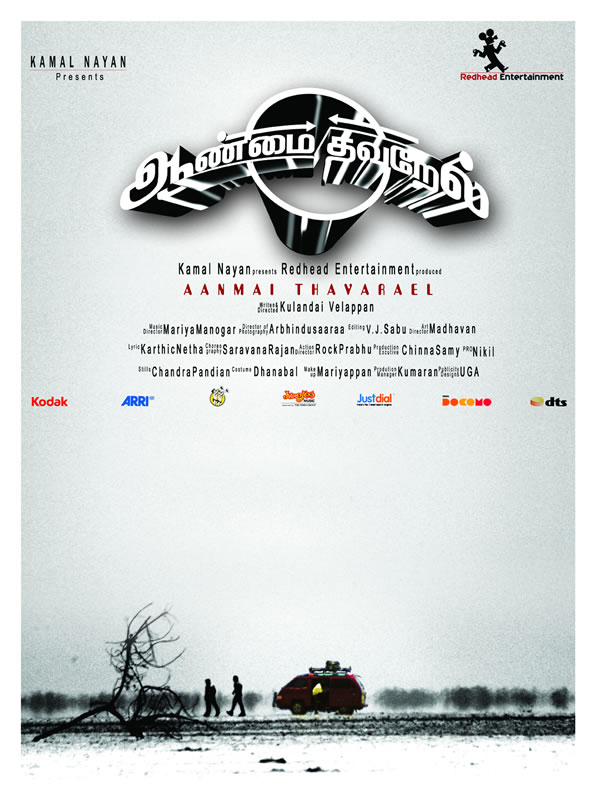 Aanmai Thavarael Movie review
What would you do if your lady love was kidnapped by a group of sex traffickers? Would you sit back trusting the cops, who express their inability to tackle the kidnappers, as they have left their jurisdictions? An average time frame for a young girl to be kidnapped and sold into sex trade is 24 hours. If you do not take matters into your hands, she may end up as a mere statistic among the many thousands of young girls who go missing in our country.
"This is a unique business with a unique clientèle. There are no discounts, no refunds, no returns, no buybacks," says a sex trafficker in the French movie Taken. Women feel vulnerable even on a crowded bus and there is little left to imagine when four young girls are in the custody a nefarious group, who keep reminding the girls that they would be sold off as sex workers in a couple of hours. That forms the emotional quotient of Aanmai Thavarael, and Shruthi as the kidnapped girl Yamuna, shows power filled with vulnerability in her performance.
Yamuna and three other girls are kidnapped in a mini van and are driven from Chennai to Goa, where they would be sold. In flashback we see that Yamuna waiting for her boyfriend Vetri (Dhruv) early in the morning after her night shift, when she is whisked away. Yamuna's mother is a widow, who turns to her neighbour (Vetri's family) to help her in filing a police complaint about her missing daughter. The callous police officers, reluctant to venture out of their standard investigations, suspect Vetri and the cab driver who drove Yamuna home.
Vetri, seeking help from all, starting from the local police station to the specialized anti-vice squad to many senior officers, is turned down with their cold behaviour and false assurances. Miraculously, a lone clue surfaces in the shape of Yamuna's mobile phone, which had accidentally captured a video of the kidnappers and the mini van. A kind hearted police officer advises Vetri to meet the rebellious ex-cop Charles Antony (Sampath) for help.
Charles Antony, an expert in human trafficking, agrees to help Vetri after he swears with his life on his love for Yamuna. The duo, after questioning a local pimp, conclude that the kidnappers are headed to Goa with the girl for a sex auction planned in a day's time. Now it's a mad run against time through the South Indian landscapes and against an organised crime syndicate to rescue the girl whom they may never see again if their attempt fails.
For viewers who have watched Taken, never dismiss Aanmai Thavarael as the same, though you may be reminded of it. Aanmai Thavarael plays with the thriller elements, not on the screens but in viewer's minds. Director Kuzhandai Velan conveys a social message, but vows he wouldn't take the viewers' time for granted. Watching the movie, he makes you to hit the panic button. "In this dog-eat-dog world, anything that fetches money could be put on sale," says the trafficker. Shruthi, as we mentioned earlier, laughs, cries, swears, shies and shivers her way to excellence. Dhruv, on the other hand, has a single reaction for all emotions, but makes his stunts believable due to his stocky build.
The kidnappers speak Hindi, Kannada and Tamil with a heavy Hindi accent, which makes them alien and adds more notoriety. Arbindo Sara's camera captures the dusty plains of Andhra and Karnataka with aestheticism. V.J. Sabu's skill in juxtaposing the agony of the stranded girl and the anxiety of her boyfriend is evident, as the movie picks up speed. Maria Manohar's musical touch graces us only in the first 'Kadhal Adai Mazhai Kalam' number; the rest only give viewers minimal enjoyment. Subhu Panju, who appeared as Arya's elder brother in Boss Engira Baskaran, has made a complete turnaround, appearing as the leader of the trafficking gang. We can't help remembering him in the Kumbakonam episode. Aanmai Thavarael slips at very few instances, which are quite subtle due to the quality of its other scenes. Aanmai Thavarael is thrilling, entertaining and close to reality. Well worth watching!
Petson Peter