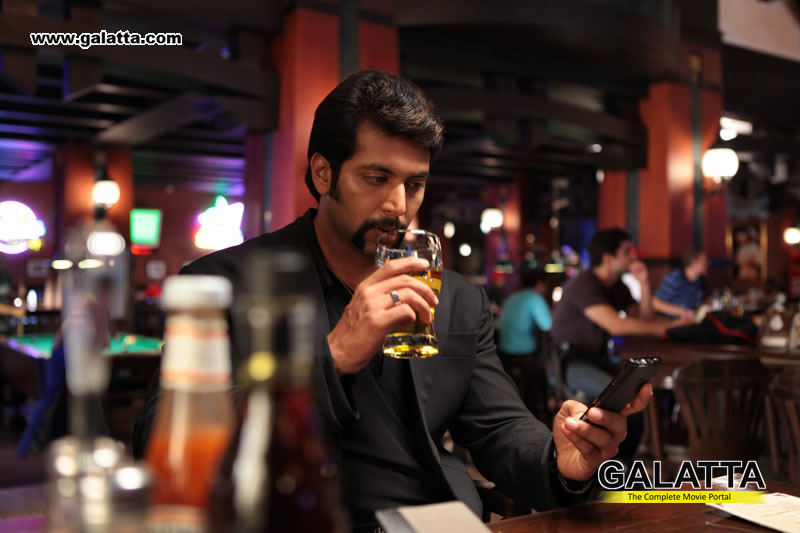 Aadhibhagavan Movie review
Ameerin Aadhibhagavan was in the making for a long time. Expectations went sky high when Ameer announced this gangster flick with Jayam Ravi, which is expected to be a complete image makeover for the latter. Jayam Ravi has also worked very hard for this flick and it took almost two years for the film to complete.. The starcast also includes Neetu Chandra, Sudha Chandran, Babu Antony, Saiju Kurup and Keerikadan Jose in improtant roles. Here we take a look at the plot.

Aadhi Shanmugam (Jayam Ravi), is a hardcore criminal who is feared across the underworld of Bangkok! By chance, he happens to meet the beautiful Karishma (Neetu Chandra), and falls for her big-time! Meanwhile Aadhi crosses paths with the dreaded Rao brothers of Hyderabad, and they swear to take him down! Even before the heat of this incident cools off a little, Aadhi and his business partner (Babu Anthony), go their separate ways! On the other hand Aadhi's mother (Sudha Chandran) throws him out of the house for his illegal activities. Amidst all this clamour for his head, Aadhi comes to Mumbai to meet Karishma's dad! All this is happening in Aadhi's life, when there comes an interesting twist in the tale, in the form of Bhagavan and Rani! Who is Bhagavan and Rani? What does his entry in the tale, signify? Watch Aadhi Bhagavan on the big screens to know!!

This is an engaging action flick, that will keep you occupied, and guessing what the next twist or turn would be! The first half has some loopholes however the director has compromised it latter. Jayam Ravi is good as Aadhi but as Bhagavan, he has done an amazing job. Neetu Chandra is brilliant, she has also attempted few action sequences towards the climax. The rest of the star cast have done their job perfectly. Ameer has attempted an interesting storyline with Aadhibhagavan... Not many Tamil movies have shown the heroine in grey shades till the end, a brave move by Ameer... Yuvanshankar Raja's music score are fine but could have done better. K. Devaraj's cinematography is good while Ahmed's editing could have been better.

This is in fact an interesting tale of Aadhi and Bhagavan!