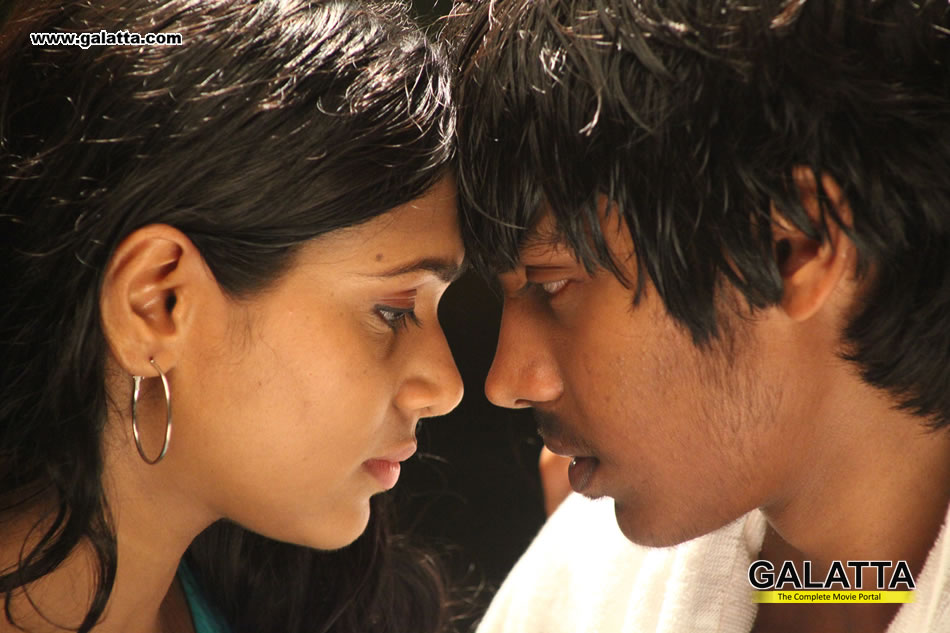 Aadhalaal Kadhal Seiveer Movie review
Director Suseenthiran very well knows the knack of merging commercial cinema with reality. It was very much evident in his debut venture Vennila Kabaddi Kuzhu, which was followed by the regular the formulaic bonanza Naan Mahaan Alla. After the Rajapatta debacle, Suseenthiran is back with a bang with Aadhalaal Kadhal Seiveer, which has newcomers Santosh and Manisha Yadav (of Vazhakku Enn 18/9 fame) in lead roles. Soorya A.R. handles the camera, Yuvanshankar Raja has tuned the chords and Anthony is the editor. The film is produced by Saravanan under his home banner, Nallu Studios. Red Giants has acquired the distribution rights of the film.

Story: Two young, immature college students falls in love with each other, But at a point the couple crosses the limit and the girl gets pregnant. The situation goes out-of-control and gets messy.

Review: Karthik (Santhosh) falls for Swetha (Manisha) but she fails to reciprocates. After few interesting events, Swetha too falls for Karthik. They enjoy their college life to the fullest and at one point, the limits are crossed. The couple gets the biggest shock of their life when Swetha finds out that she is pregnant with Karthik's baby. The situation gets worse that Swetha's mother finds out the truth. Problems get bigger and the young couple's immaturity comes in between.

Director Suseenthiran has tried his hands on a story that has never been explored before in Tamil cinema. Though the film cannot be classified as mainstream, it has all the elements needed for a commercial entertainer. The last 30 minutes of the film is a gripping reality tale, that is a must watch for all. Newcomers Santosh and Manisha have done their role well, the rest of the star cast are perfect. Another major highlight of the film is Poornima Bhagyaraj, who makes a comeback after a long gap. Though her role is very limited, it is still a treat to watch her onscreen. Yuvan's music is perfect, so is Soorya's camera works.

Aadhalal Kadhal Seiveer (So You Should Love) is about immature love, a must watch film for all.