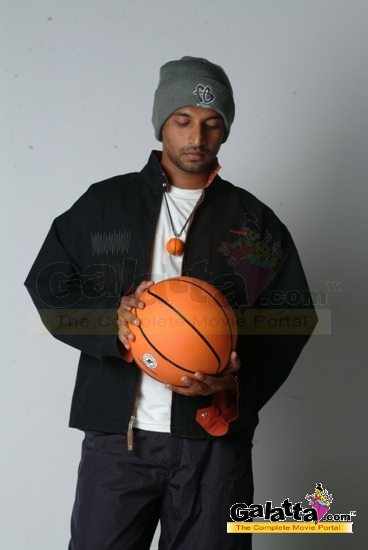 Aadadha Aattamellam Movie review
Aadadha Aattamellam is a film on a promising sportsman becomes a drug addict. But why does he become a drug addict? Lack of family supervision, loneliness and failure in life coupled with an over-protective upbringing.
Sudha (Jeni Jasmine) and her younger brother Ashok (Ravi Ganesh) and are orphaned at a young age. Mature and understanding beyond her years, Sudha refuses to admit defeat. She takes up the responsibility of bringing up her little brother and weaves her life's routine around the young boy. As years pass, Sudha's affection too grows manifold; her daily routine and priorities revolve around him. As the young college student, Ashok too is affectionate, warm and amenable. With passion and goal to make it his career, Ashok plays and practises basketball. Sudha also finalizes his wedding alliance with his college-mate Divya (Bharathi).
A decent guy (Rishi Raj) approaches Sudha and asks for her hand in marriage. Thinking that her marriage will mean she cannot look after her brother, Sudha rejects his proposal outright; when he convinces her and promise to let her brother stay with them, Sudha marries him. Soon after marriage, sensing that her mother-in-law is not happy with Ashok staying with them, Sudha becomes helpless and after a few initial visits, lets Ashok stay in the college hostel. And that is precisely where things begin to go awry.
Lonely and on his own, Ashok gets into bad company, smokes, drinks, and makes merry. Soon, Ashok's active nightlife begins to reflect on his game. The day before his basketball state selection, Ashok drinks and smokes marijuana and sleeps in. Groggy and dazed, he appears before the selection panel, but unfortunately fails to prove his shooting skills. He gets rejected. Failure drives him towards drugs and eventually, he gets addicted. He steals, disobeys and acts according to his wild whims and fancies; for him nothing other than the smell and sniff of marijuana matter. So what happens? Does this youngster realize his mistake? Does he realize his sister's love and care for him? Does Divya choose to stay with him or does she spurn this drug addict? Aadadha Aattamellam portrays a heart-breaking story.
Director Azhagar has indeed chosen a good, message-oriented theme with the undercurrent of sibling love. But there is nothing refreshing or novel in the treatment. Hero Ravi Ganesh, who debuted through Gummaalam, has done a lot of homework to understand the urge and need of a drug addict. His appearance, dialogue deliveries, stunts - everything delivers the emotion to a fair extent and the upcoming hero's efforts for the film are surely appreciateble. Jeni Jasmine (younger sister of Meera Jasmine) as the hero's sister, TV actor Rishi Raj as her husband and Mansoor Ali Khan as the Police Inspector comprise the supporting cast in the film. Music is by A.R. Rihana. The remix 'Azhagaana Ponnudhaan' is good.
Aadaadha Aattamellam surely stands out from regular romantic potboilers.