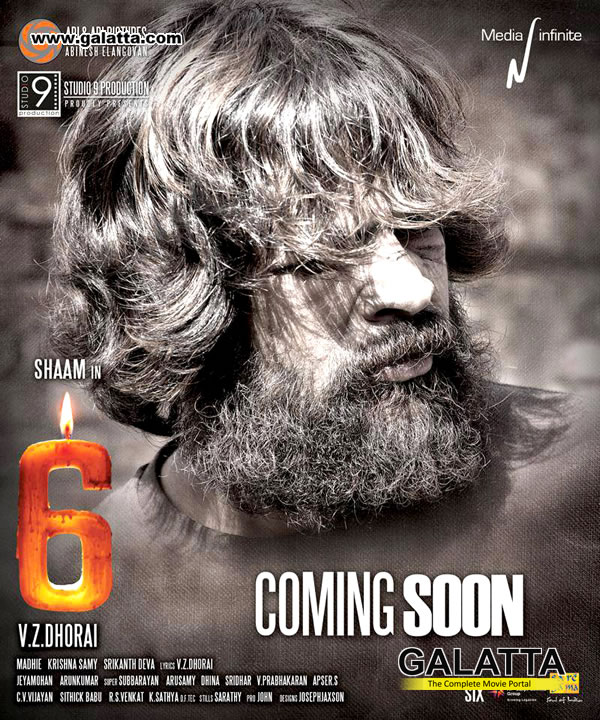 6 Meluguvathigal Movie review
Director V.Z. Dorai has the ability of bringing the emotional side of every character on screen in a presentable manner. With Mugavaree being his debut film, the director has created a special space for himself in the Kollywood fraternity. His other films were perfect entertainers and this too is quite different from the regular commercial entertainers. Kadhal Sadugudu and Thotti Jaya are a few of his other films that also made a mark in the industry. Dorai is know for bringing out the best from the actors that he chooses. For this venture, he took an entirely different concept and filmed Nepali for which both director and actor Bharath received accolades for their different attempt. Now, director Dorai is back on screen with 6 Meluguvathigal, after 2 and a half years of struggle, the film is here for you to watch and enjoy. 6 Meluguvathigal is a unique attempt in Indian cinema and will be spoken off for a long time to come.

What is in it? Director V.Z. Dorai took a simple concept and delivered it in the most emotional way possible. The story is about a happy family, software engineer Ram (Shaam), his wife Lissi (Poonam Kaur) and their adorable kid Gautham. On Gautham's 6th birthday, Shaam throws a special party for his family and friends. The family heads to the Marina beach to spend the evening. Unfortunately, Gautham goes missing at the beach; both Shaam and Poonam Kaur are terrified and go on searching for their beloved child for hours together. What happens to Gautham? Will he be safe? Will Shaam find Gautham? Will Shaam lose himself in the search for Gautham, forms the crux of the story.

Review: After searching their child for hours together, Ram and Lizzy stand helpless on the roads where a layman comes and takes them to the police station. Later Ram goes in search of his child throughout India and undergoes various struggles that test his patience in every form.

The emotional struggle of a parent when their child goes missing has been portrayed very well. This will be a landmark film for Shaam and Dorai. His 2 and a half years of hard work is well portrayed on screen. The extent that Shaam goes to save his child shows his passion for the character. There is no doubt 6 will definitely be a turning point in Shaam's career. Poonam Kaur has portrayed her role, that of a helpless mother, very well. The film travels from Chennai to Andhra Pradesh, Bhopal, Ahmedabad, Mumbai, Goa and Kolkata. The director has used the local artists in each city to maintain the real flavour, which is definitely a great move. The rest of the star cast have done their roles well. Music composed by Srikanth Deva is apt for the movie. He has stepped out of his comfort zone and rendered some soulful music. Krishnasamy's cinematography is pitch perfect in every frame. His idea of portraying the dark side of every scene has worked very well. V.Z. Dorai's script and direction have conveyed the battle of desperate parents which helps you relate with the film. Poonam Kaur as a mother has done justice to her role. N. Arunkumar's editing is definitely a plus. Kudos to Studio 9 and Abi and Abi Pictures for bringing out a meaningful film.

6 Meluguvathigal is a must-watch, emotionally rich family movie. You could see yourself travel with the movie!
-- Written by Janani K.