Release Date :
06-10-2020
Movie Run Time :
1:50 Hrs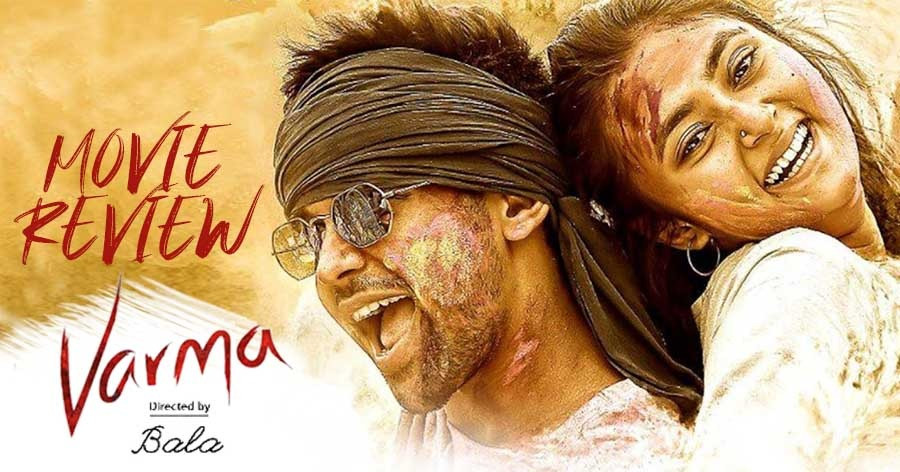 Varmaa Movie Cast & Crew
Production :
E4 Entertainment
Why would a producer decide to trash an entire film after it is finished? That too, when the film in question is a remake of a blockbuster Telugu original which was as much a blockbuster in its Hindi remake version too. You'll know the answer to this question once you're done watching Varmaa.
Director Bala's first attempt at a remake is officially out on OTT platforms and it is a project that created enough curiosity among the Tamil audience when it was first announced. But ever since the shocking announcement about dropping Varmaa was made, fans were curious to see the film, just to know how good or bad it was. Following all the controversies and wait, Bala's version of Varmaa has finally released, and here is what we think about the film.

A majority of us would've seen Arjun Reddy, Kabir Singh, or Adithya Varma, so there's nothing new to talk about the premise of Varmaa. However, director Bala has made a lot of changes in terms of the screenplay, dialogues, treatment, and packaging and that becomes the start point of all the problems of this film.

Dhruv Vikram, as Varmaa, looks fabulous and shows great promise; this practically being his debut work, he showcases an impressive performance. Eswari Rao as Bhavani delivers a very natural performance and her relationship with Dhruv is emotional and neat. If you're wondering whose role she reprises, the answer is - no one. Arjun Reddy had a grandmother character who took care of the protagonist, but here that character is replaced by Eswari Rao, who along with Dhruv is the saving grace of this film. Akash Premkumar as Dhruv's friend exhibits good intent with the limited screen time. Megha Chowdhury seems completely miscast in the female lead role. She doesn't create any impact, nor does her chemistry with Dhruv work. Arjun Reddy was all about the intense romance and the relationship between the leads, but here, their relationship has gone for a toss. Unfortunately, Raiza's portions are very short and Bala gets done with it in a matter of a few minutes. The performances of the other characters are substandard, again a surprise, considering Bala is known to extract stellar performances from his cast.

Varmaa has a runtime of around 1 hour and 50 minutes and the entire film looks rushed. Characters have been replaced, entire scenes have been dropped and it all looks curiously like Bala didn't quite grasp the essence of the film. There isn't any breathing space as such for any genuine impact to be felt and if the packaging of the film had been easier on the eye it would've been nicer. Bala is known for delivering the emotions right, but it is sad that Varmaa is a glaring exception. One of the most important scenes in Arjun Reddy is the one where the protagonist's friend stands for him at the heroine's wedding, but, here, it has been completely skipped. Quite a few other important situations have been avoided and no one knows why.
Radhan's background score doesn't provide the intended impact despite the fact that he was the composer of the original version. Sukumar's cinematography and Sathish Suriya's editing are just about okay.

The passion infused into the making of their respective films by Sandeep Vanga and the Adithya Varma team, is totally lacking in Varmaa and we will have to admit that it is a forgettable outing for a director like Bala. The emotional core of Arjun Reddy, Kabir Singh and Adithya Varmaa is completely hollow in this film. Thus, Varmaa is a soulless retelling misadventure that was better off in the cans. No wonder the producer and Tamil Superstar Chiyaan Vikram decided to trash it and make Adithya Varma.
Verdict: Varmaa - A film that was better off in the cans!
Galatta Rating: (
2

/5.0 )
User Review