Release Date :
24-02-2022
Movie Run Time :
2:59 Hrs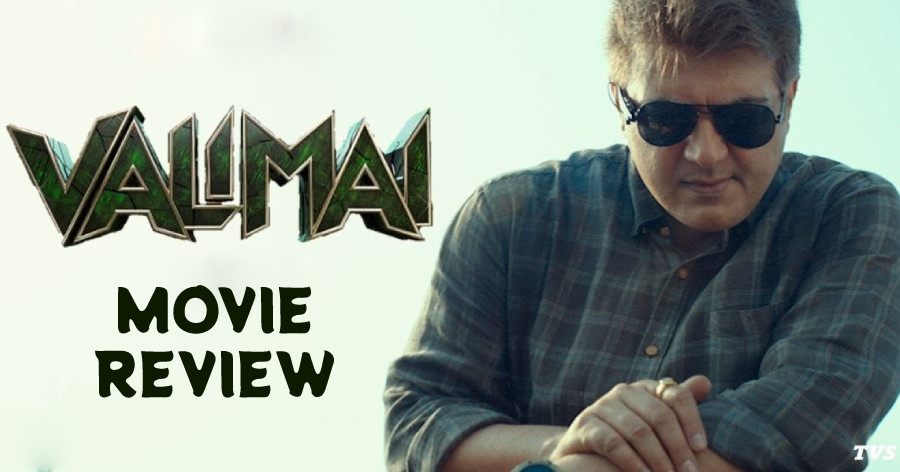 Valimai Movie Cast & Crew
Production :
Bayview Projects LLP
The 2.5 year long wait of Ajith fans has finally come to an end as Valimai has hit the screens today amidst skyrocketing expectations. Following the success of Nerkonda Paarvai, the trio of Ajith Kumar - Boney Kapoor - H Vinoth are back in action together with Valimai which has Ajith playing the role of a cop. Here's our review of the film! 
STORY: 
A series of chain snatching incidents, followed by a few murders, takes place in Chennai and ACP Arjun (Ajith Kumar) is brought onboard to resolve the case. Satans Slaves, a techie gang filled with unemployed youngsters, headed by Kartikeya is responsible for committing these crimes. Arjun faces several hurdles in nabbing Satans Slaves and its head. What was the final result of Arjun's mission is what Valimai is about. 
SCREENPLAY, DIALOGUES, & DIRECTION: 
Right from the beginning, Valimai tells you that it is going to be a racy action-packed thriller and the moments are organically built towards a fitting midpoint. The pre-interval highway bike chase keeps you on the edge of your seat and it is effectively staged and executed. H Vinoth, the director has definitely upped the game with Valimai, telling us that he is an able filmmaker to handle big scale films. The dialogues have been thoughtfully written and the several lines make good sense.
There are two long stretches in the film that stand out - the bike chase sequence in the pre-interval and the bus-highway stunt sequence that immediately follows suit post the mid point. These two stunt sequences are enough to please the fans and both the sequences are commendably executed. 
However, Valimai could be called Vinoth's less effective film, in terms of writing and research, considering his previous body of work. A film like Valimai needed more effectively written sequences and people who expected a strong content driven flick from Vinoth might end up with disappointment. With some solid twists and gameplay between the protagonist and antagonist, Valimai could have been a compelling watch. But, Vinoth depends on sentiment and stunts to uplift his script. What goes against Valimai is its predictability and generic series of events in the screenplay, especially in the second half. The family emotions are ineffective for various reasons and it is mostly the action sequences that keep you interested.
Keeping aside the stunts, Valimai doesn't engage you much.  The second half is largely predictable following a templated route of hero vs villain, thereby making the impact feel lesser.  The screenplay is inconsistent at many places and Vinoth doesn't tap the fullest potential of what the script could offer since the cat and mouse game falls flat. The 'depromotion to inspector' angle seemed unnecessary, more of an uncalled deviation.
Unfortunately, Valimai lacks logic at large levels and is this because of a fact that Valimai is more of a star vehicle film?. The writing of the villain character is templated and he seems to be a replica of many other stylish villains that Tamil cinema has seen in the past.  
CAST: 
Ajith is brilliant in the role of ACP Arjun as he manages to bring out an impressive performance, striking a chord with the audience. His electrifying screen presence is effectively elevated by fantastic stunts and the star actor sets the bar high, with regards to his stunts. We know Ajith's love for bikes and Valimai will be nothing short of a massive treat for his fans, on that aspect. 
Kartikeya who makes his Tamil cinema debut with Valimai has put in his honest efforts and his dedication is very much seen. He looks suave and stylish, but with regards to his performance, he doesn't pose a strong threat to the protagonist. Huma Qureshi doesn't play Ajith's love Interest and instead comes as a trustable confidante and she fulfils her job neatly. Raj Ayyappa as Ajith's younger brother, with his emotional performance, justifies his character arc. 
TECHNICAL: 
Nirav Shah's cinematography is spectacular and his extensive effort in bringing alive Vinoth's vision is appreciated. The grandeur shots offer you an exciting visual experience and the ace lensman proves his mettle once again. Yuvan Shankar Raja's songs don't play a big part, but with the BGM, Ghibran and he holds the film together with their pulsating scores. Words wouldn't suffix Dhilip Subbarayan and his team's outstanding work. The bike chase and bike stunt sequences are brilliantly choreographed and we can expect several laurels and accolades to come his way.  Vijay Velukutty's fast-paced cuts help with the mood of the film. 
SO? 
Valimai has a very good first half followed by a mediocre second half!
Verdict Ajith's electrifying presence and brilliantly choreographed stunts make Valimai a watchable action entertainer! 
Galatta Rating: (
2.5

/5.0 )
User Review
Latest Tamil Movie

Reviews