V1 Murder Case Movie Review
(2019)
Pavel Navageethan's V1: Murder Case Tamil Movie Review
https://www.galatta.com/assets/review/1577434839dv (4).jpg
27-12-2019
Pavel Navageethan
Release Date :
27-12-2019
Movie Run Time :
1:51 Hrs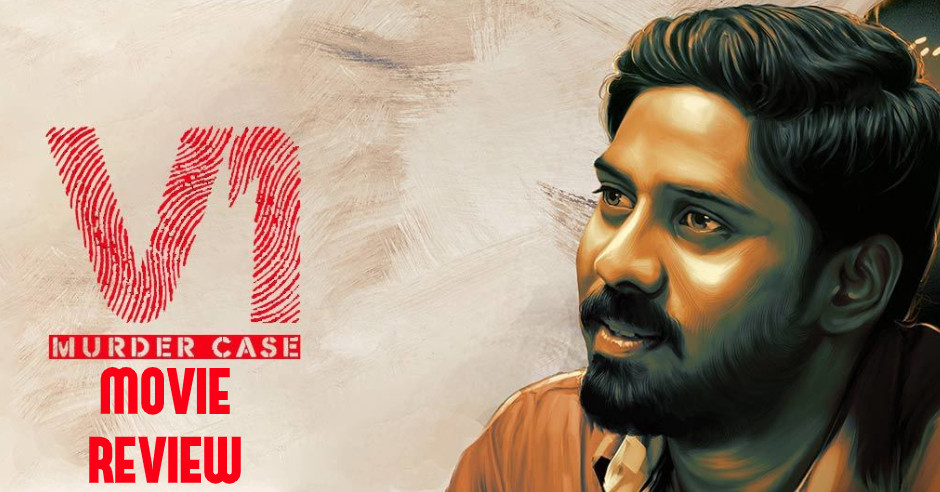 V1 Murder Case Movie Cast & Crew
Production :
Paradigm Pictures
V1 opens with a girl being stabbed to death by a stranger in an isolated street. The murder is filed as a case and our protagonist Agni (Ram Arun Castro) sets out to track down the killer. Agni, who is a Forensic Official affected by Nyctophobia (fear of darkness), is supported by Luna (Vishnupriya), his only friend and colleague. Who is the killer and what is the reason behind the murder forms the crux.

Debut director Pavel Navageethan impresses to a fair extent with his writing but doesn't execute the scenes with the same effect. The impact is quite diluted in the translation process and it could have probably happened due to the artificially staged performances and low production value. The film doesn't engage much as well. Being a mystery crime thriller, you tend to be hooked to your seats and follow the proceedings, but, unfortunately V1 falls short in that aspect. The film doesn't engage the audience, especially in the second half, after the entry of the Avinashi character.

The necessity of portraying the protagonist as a nyctophobia affected person is not known. Had the writing explored some high drama through nyctophobia, it would have been an engaging watch. What would be the plight of a person who fears darkness, when he investigates a mysterious murder case? There is ample scope for drama to be explored in this line but the director decides to settle down with just one scene (interval sequence) and even that one scene falls flat with no impact.
The climax reveal doesn't come as a big surprise and it is even more badly diluted with a force-fitted message. The film alienates the audience because of the impact-less screenplay that lacks logic and engagement. Also, Agni's 'wife-daughter' emotional angle doesn't establish the intended connect with the audience.

On the positive side, as said earlier, the film interests to an extent with the premise and the setting. The three different perspectives given to the confrontation scene between the live-in couple was neatly executed and it kept the audience invested in the film. Had there been more scenes of that style and presentation, the film would have been a completely satisfying crime thriller.

Newcomer Ram Arun Castro is decent and fits into the character of a Forensic expert. Vishnupriya lends good support to Ram and she shows promise. It is good to leave here as other actors don't garner any attention. A potential actor like Mime Gopi has been wasted.

Krishnasekar's visuals are okay but doesn't give a sense of completeness and looks inconsistent at places. Ronnie Raphel's music is functional. With an arresting screenplay and an effective execution, V1 could have cracked the code.
Verdict An averagely made investigative crime drama that falls short of engagement!
Galatta Rating: (
2.25

/5.0 )
User Review
V1 Murder Case Movie News
Latest Tamil Movie

Reviews