Release Date :
20-02-2020
Movie Run Time :
1:53 Hrs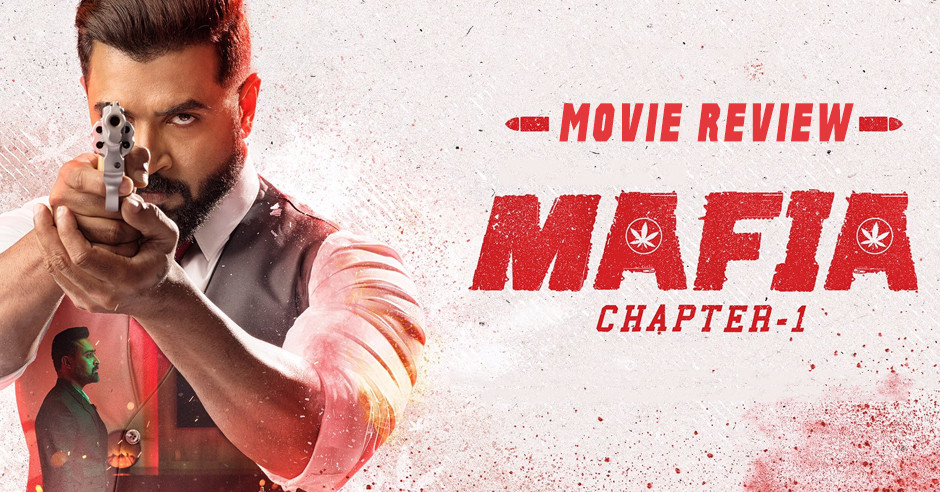 Mafia Movie Cast & Crew
Production :
Lyca Productions
Director Karthick Naren who made a striking debut with Dhuruvangal Pathinaaru is back with his next outing - Mafia, that stars Arun Vijay, Prasanna and Priya Bhavani Shankar in the lead roles. How has the film fared and does it happen to be a good watch? Read on to know. Mafia: Chapter One deals with the cat and mouse game between Aryan (Arun Vijay) - a Narcotics Officer and Diwakar Kumaran aka DK (Prasanna), an entrepreneur and drug manufacturer. Does Aryan catch DK and what was the final pay-off, forms the rest of the plot. 

The film looks ultra-stylish and has a western touch to it, right from the word go. Karthick Naren's intentions are very clear and his treatment supplements that. Unlike Dhuruvangal Pathinaaru, Mafia doesn't have a twisted story telling and it travels on a linear pattern. The film loses its momentum at many junctures due to the predictable screenplay. It is alright to use slow motion shots to elevate the intensity of the action scenes, but Mafia is mostly filled with only slo-mo shots. Karthick Naren uses dialogues and voice overs as his narrative tool in Mafia. However, over usage of English in the dialogues alienate the audience from the film. Except for the leads, the other supporting actors do not leave a lasting impression. You expect an exciting cat and mouse game when you enter the cinema hall, but you don't feel completely satisfied when you come out and it is because of the lack of good high points. Except for the pre-interval sequence, the entire first half looks ordinary, while the latter half also has only very minimal scoring portions. More mind games between Aryan and DK would have made Mafia: Chapter One, a much more exciting film. The screenplay loses its momentum on and off and as a result, you get a middling drama that has good high points only in the pre interval and climax.

Looking at the positives, as already said, the pre-interval sequence is interesting and it sets up a good base for an exciting game. Also, the climax reveal is a worthy surprise and it makes you feel better, in an otherwise averagely engaging action film. The run time of just 112 minutes (1 hour 52 minutes) helps and the screenplay is sleek and crisp, thanks to the editing by Sreejith Sarang. The making is very good and it definitely needs to be recognized. The execution part has been neatly handled by Karthick and team and the action sequences are well choreographed. 

Arun Vijay looks super fit as Aryan, an honest Narcotics Officer and he makes it look like the character was tailor-made for him. He scores full points with his action moves and his physique is an additional asset. Prasanna, on the other hand, is totally fantastic as DK and he delivers his best. However, as a character, DK is a complete letdown, considering the fact that there was so much hype given to his character in the initial act. Both, Arun Vijay and Prasanna are a director's delight and they have made good use of the opportunity. Priya Bhavani Shankar gets a different character compared to her previous films and she pulls it off convincingly. She is definitely more than just a girl-next-door. 

Gokul Benoy's visuals look rich and it gives a classy touch to the film. The framing compositions and lighting pattern are also neatly executed. Jakes Bejoy's work is very impressive and his intriguing background score aids the scenes really well. Due credits to the sound design department for their work and they help in giving the audience a better theatrical experience. 
Verdict: Mafia: Chapter One is high on style and gunshots, but low on substance!
Galatta Rating: (
2.5

/5.0 )
User Review