Release Date :
08-01-2021
Movie Run Time :
2:29 Hrs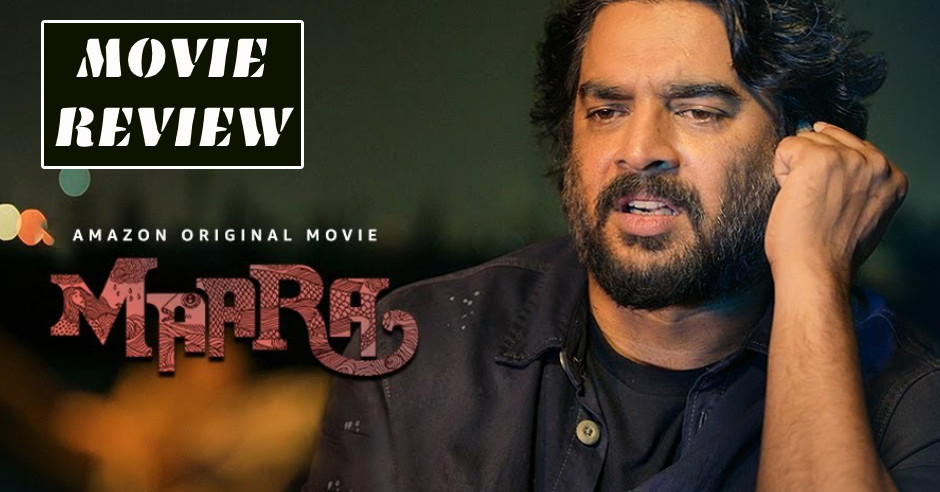 Maara Movie Cast & Crew
Production :
Pramod Films
Maara, the Tamil remake of the critically acclaimed Malayalam film, Charlie, has been released and it is the latest Tamil film to have come out on an OTT platform during the Covid times. Maara stars Madhavan and Shraddha Srinath in the lead roles and is directed by Dhilip Kumar. Ghibran has taken care of the film's music. How has the film fared and does it manage to recreate the magic of the original? Read on to know. 

Maara follows the journey of Paru/Parvathy (Shraddha Srinath) who sets on a mission to find Maara (Madhavan), the mysteriously interesting person she comes across in her life. She gets introduced to him and knows about him through his paintings, art works and friends. During the course of finding him, Paru encounters several people who had a connection with Maara in the past. What impact did Maara leave in all these people's lives and did Paru and Maara finally meet forms the rest of the story. 

Shraddha Srinath gets a solid role and her performance is very impressive. Her emotions effectively convey the mood and she seems to have a good understanding of the character. Madhavan as Maara is charismatic and full of positivity and energy. Though his character does not have screen presence for the full runtime, the impact is felt within the given space. However, the magic and charm for his character is not completely felt. Moulee puts his experience to good use and his innocent yet lovable performance is neat. Popular stand up comedian Alexander Babu scores well with the limited scope that he gets and his body language is impressive. Sshivada looks apt in her role. The casting has been  interestingly done and all these talented actors have contributed really well to Maara. 

Director Dhilip Kumar has not made a frame-to-frame remake of Charlie and there are quite a few interesting and important changes, in terms of writing and screenplay. Charlie focussed more on its protagonist, but Maara takes a different approach by touching upon other characters. It is a fresh take and director Dhilip needs to be appreciated for the same. The different treatment gives a sense of freshness to Maara. The climax sequence is quite different from the original and these are some of the places where Dhilip tries to bring in his style. Those who have not seen Charlie and seeing Maara fresh, would like the film more.  

Though Maara looks good and heartwarming at many places, you are not completely hit by the magic and emotion. It could probably be because of the fact that Maara did not celebrate its protagonist, who is a gypsy, travelling to several places spreading love and positivity. Charlie was a film that developed a mystery angle towards its lead hero's character, but we do not get to feel or see that mystery build up in Maara. Also, Maara is a film that demands your patience. 

Maara is a beautifully crafted film, thanks to the neat visuals of Karthik Muthukumar and Dinesh Krishnan. Both of them set a warm colour tone through their visuals and it is a feast for the eyes. Ghibran's background score gels along with the movie and he has a solid share for making Maara what it is now. The entire technical team has delivered great with their respective works. 
In a nutshell, Maara is a film that will put a smile on your face and make you feel positive and lighter. Maara deserves a watch if you could let go off the few minor issues. 
 
Verdict: Maara is a fair remake of Charlie that is beautifully crafted and neatly packed! 
Galatta Rating: (
2.75

/5.0 )
User Review