Kannum Kannum Kollaiyadithaal Movie Review
(2020)
Kannum Kannum Kollaiyadithaal Movie Review
https://www.galatta.com/assets/review/1582825958KKK.jpg
27-02-2020
Desingh Periyasamy
Release Date :
27-02-2020
Movie Run Time :
2:42 Hrs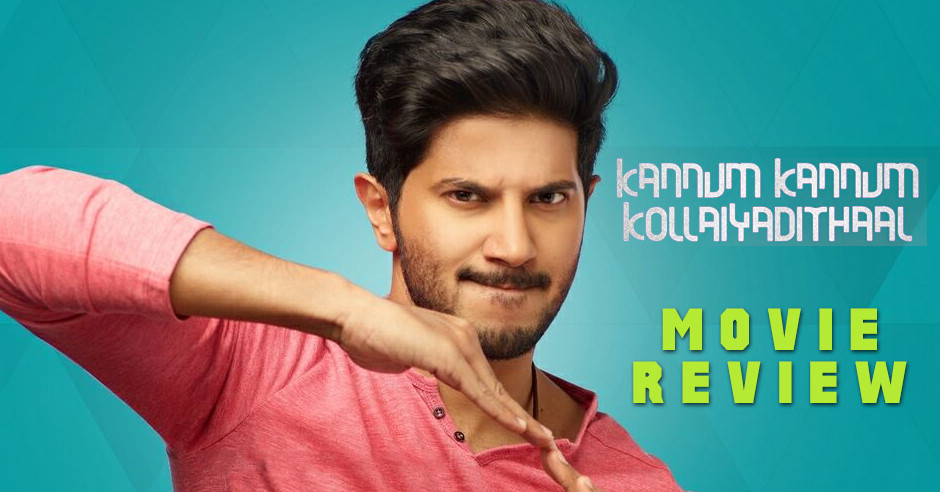 Kannum Kannum Kollaiyadithaal Movie Cast & Crew
Production :
Viacom 18 Motion Pictures
Kannum Kannum Kollaiyadithaal is a romantic thriller in which two tech savvy conmen fall in love and the consequences they face because of that. The thought process and efforts gone behind writing the heist scenes are laudable. Dulquer and his ally are beyond the law but never really tested, they are just too smart to get caught but are blindfolded by love and that's what spices up the screenplay. Having said that, KKK is slow-paced and just not emotionally there! Everybody who is part of the script happen to be con-artists, they rob just because it is a part of the script, they love just because it is written in the script, no logical reasoning behind the characterization of the leads, doesn't let us connect with the script. At no point, the antagonists look like getting caught, which reduces the intensity of the plot, the cat and mouse game doesn't work. 
 
Dulquer Salmaan looks effortless, he can play such roles even if he is half asleep or unconscious. He fits so well as a smart techie robber, who has a burning desire to earn money but none of his actions have any proper justification. Rakshan who plays Dulquer's partner in crime, tries to dominate the screen but sadly his comic sense doesn't help much. Of course, he evokes laughter once or twice but is largely annoying. Ritu Varma seems to be in a different zone altogether with half-baked expressions and not so fulfilling screen presence. The love track is confusingly plotted that never realises the delicious potential of its core premise. 
 
Though the songs don't work, the BGM lifts the momentum, especially the re-recording that comes during the heist sequences. It is a very stylishly made flick, thanks to the cinematography, which only gets enhanced by some sugar-coated art designs. Even when Dulquer is bankrupt, he somehow finds a way to stay in a classy apartment. The film constantly tries to stay away from reality, because it concentrates more on packaging rather the content. An unrefined script with some underwhelming emotions pulls down the juicy con sequences. More than anything, the unhurried screenplay is what plays the spoilsport. On the whole, too many heists and very little emotion makes Kannum Kannum Kollaiyadithaal a passable affair!
Verdict Lots of brains but no HEART!
Galatta Rating: (
2.5

/5.0 )
User Review
Kannum Kannum Kollaiyadithaal Movie News
Latest Tamil Movie

Reviews