Release Date :
22-11-2019
Movie Run Time :
1:59 Hrs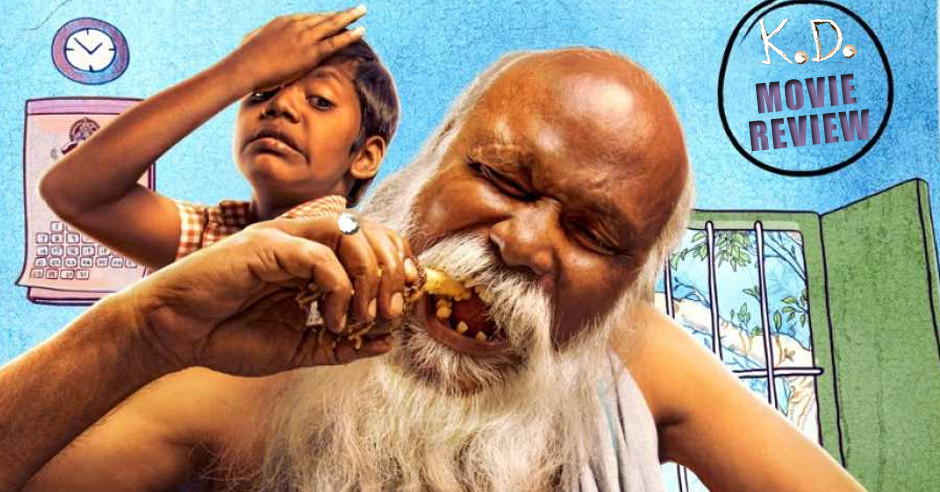 K.D. Movie Cast & Crew
Production :
Yoodlee Films
An old man (Mu Ramaswamy) wakes up from a few months of Coma and moves out of his house because of his family members' cruel discussions to want him dead. The old man meets a little orphan boy (Nagavishal). They both bond together and their sweet relationship & travel forms the remaining story.

Director Madhumita Sundararaman has taken a thin line and presented it with many sweet moments. K.D is actually a character-driven film, the two lead characters have been beautifully written and their relationship evolves neatly over the progressions. The emotions have been handled with subtlety and in a way that easily connects with our hearts. Also, the comedy sequences work well. The one-line counter dialogues are very natural and bring out laughter in a lot of places. It takes some time for the film to grow as certain initial situations are dry.

The old man Mu Ramaswamy is tailor-made to the role. His minute reactions are frame-worthy and his Biriyani-loving characteristic feature is a very big highlight and the scenes surrounding this factor carry an exciting element. The newcomer, little boy Nagavishal is probably the find of this year. His innocent, naughty presence adds value to the engagement of the movie. Their chemistry is the soul of this drama which is very relatable and creates a good impact, especially towards the end, where the sad sentiments take place. Notable actor Yog Japee plays a supporting role here but his character is weak and lacks substance.

The camera work is not great but not bad either. The way the village localities are shown is fine but a few long shots have a drop in clarity. The editing is interesting and there's a small play in some portions of the narration where a few sequences are left open to the audience's interpretation. Fortunately, this has resulted in favour of the film. Music definitely plays a key part in the elevation and the background score is heart-touching at places.
Verdict: A sweet character-driven ride that emotionally connects and holds with natural humour.
Galatta Rating: (
3

/5.0 )
User Review