Irandam Kuththu Movie Review
(2020)
Irandam Kuththu Tamil Movie Review Santhosh P Jayakumar
Release Date :
14-11-2020
Movie Run Time :
2:00 Hrs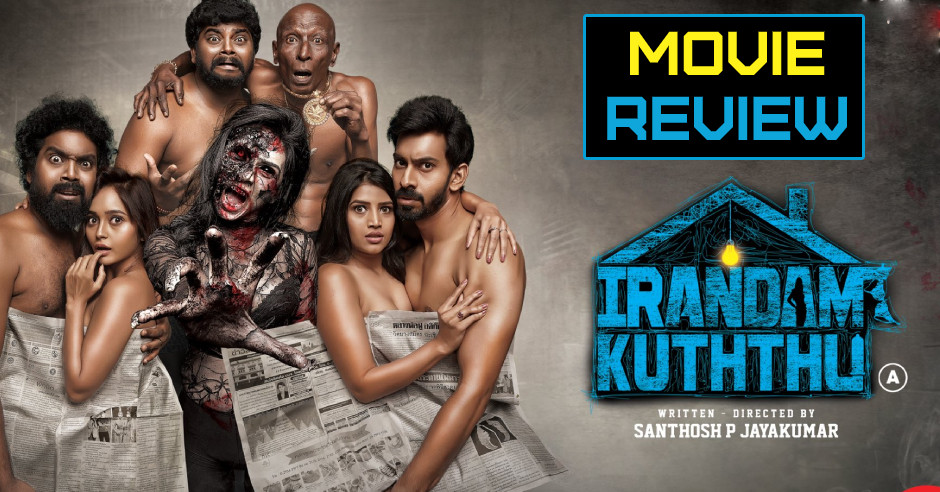 Irandam Kuththu Movie Cast & Crew
Production :
Flying Horse Pictures
Two boys born on the same day, grow up being neighbours and close friends. However, a series of unfortunate events lead everybody around them to think that they're gay partners. Frustrated with this wrong notion that people have of them, the two guys get married to different girls on the same day and go together to Pattaya on their honeymoon! However, here they get trapped inside a house by the ghost of a sexually unsatisfied ghost who has been waiting for a virgin boy to satisfy her desires. The catch is that anybody who has sex with the ghost would die instantly. The tussle between the ghost and the guys, their wives, and their friends, forms the rest of the story. 
Irandam Kuththu, the second installment of the Iruttu Araiyil Murattu Kuththu (IAMK) adult comedy franchise, has director Santhosh P Jayakumar himself donning the lead role and Daniel Annie Pope plays his friend. Newcomers Karishma Kaul, Akrithi Singh and Meenal Sahu play the female leads. TSK, Ravi Maria, Shalu Shamu and Mottai Rajendiran play supporting characters.
For those who have watched IAMK, there's nothing new to be seen in this movie, except for a different cast. The expected steamy scenes, amped up glamour quotient and adult dialogues are present to the levels more than anticipated. The scenes have nothing new and are pretty tasteless at most times. Unfortunately for the movie, even the comedy sequences fall flat in almost all of the places. Too many songs and their placement also don't work in the movie's favour, especially in the first half. The experience of watching a movie in the theatre, especially after months, in the "new normal" was something unique but the almost empty theatre, was disheartening.
The dialogues were extremely crass and were not even masked under the cloak of double-meanings... Uninspired acting, utter lack of lip-sync, same old storyline with just a minor twist towards the end, all make Irandam Kuththu seem more like a pilot movie attempt that had been made before IAMK.
The emotional feeling song evokes a few laughs with its lyrics and Chaams has shone in his portions. Unfortunately, all through, the pace fails to pick up and adds to the movie's drawbacks. 
Verdict: Irandam Kuththu fails to pack the punch with tasteless scenes and weak execution!
Galatta Rating: (
1.5

/5.0 )
User Review
Irandam Kuththu Movie News