Gangubai Kathiawadi Movie Review
(2022)
Alia Bhatt's Gangubai Kathiawadi Movie Review - film directed by Sanjay Leela Bhansali
https://www.galatta.com/assets/review/gangubai-kathiawadi-movie-review-og.jpg
25-02-2022
Sanjay Leela Bhansali
Release Date :
25-02-2022
Movie Run Time :
2:37 Hrs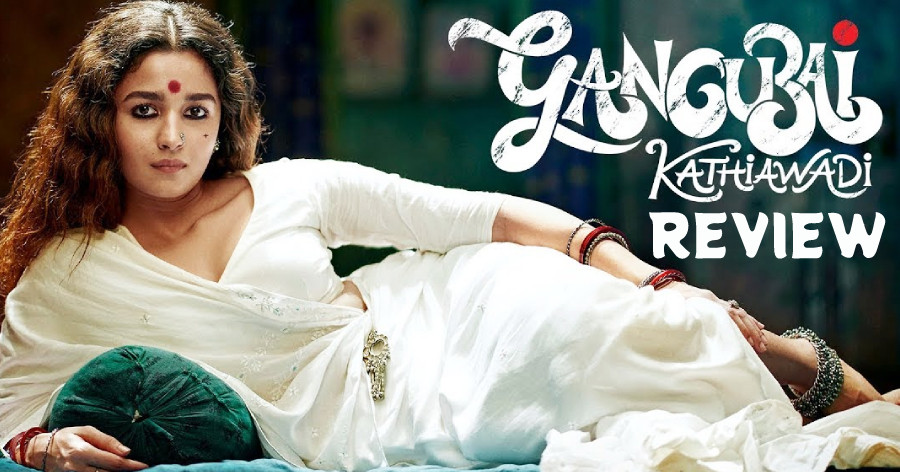 Gangubai Kathiawadi Movie Cast & Crew
Production :
Pen India Pvt. Ltd
STORY: 
Based on the true story of Ganga Harjivandas, whose life was documented in the book Mafia Queens of Mumbai written by S. Hussain Zaidi, the film tells the story of Ganga (later to be known as Gangubai) who comes to Kamathipura from Kathiwad with her lover aspiring to be an actress. But her life turns upside down when he sells her to a brother which in turn forces her into prostitution. She later rises up the ranks and becomes a proud and powerful brothel madame. Using this to her advantage, she wins the election of the area she lives in, in order to advocate women's rights and equal rights for sex workers in the nation. 
SCREENPLAY, DIALOGUES AND DIRECTION: 
The screenplay by Sanjay Leela Bhansali does not let us down at all. It keeps us engaged throughout with his narration. Nothing was out of place and the film went on to deliver a very strong story about a woman who has nothing to a woman who has everything. Watching the film it was very clear that a lot of thought was put into the screenplay as they had to capture the essence of Gangubai and cannot risk faltering. The second half of the film did drag a little but it is excusable as it does not ruin anything - instead it is just a small speedbump. The dialogues were written as well as they possibly could have.
It was sharp, witty and precise. Whatever that had to be conveyed was conveyed straight up giving us more insight into Gangubai as a character who does not beat around the bush. The use of literary Hindi was smart as it helps us keep in mind that we are in 1960s Mumbai and that was how people communicated at those times. Sanjay Leela Bhansali delivered a great film under his direction as usual. He painted a picture for our eyes to feast on and it was a visual spectacle. The actors seem like they were under great care and influence as their stellar performances were true and raw.
A great sense of passion and energy can be felt while watching the film which would not be possible with bad direction. This is definitely not his best directorial work but it still holds up to his style of filmmaking.
CAST:  
There is only one cast member to talk about here and it is Alia Bhatt. From starting with high school romances, she has come a long way to where she is now; acting in female-centric movies and carrying that load effortlessly. If there were 100 frames in the film, she would be in 95 of them. You could not ignore her presence even if you try. But why would you? Or anyone for that matter? It was great watching her embody the dialect, mannerisms, energy and other personality features of Gangubai completely as she brings her back to life.
Her performance was so natural and organic that you are sometimes left to forget that she is not really that character. But being able to do that, she continues to prove that acting is her forte and she, its guardian. However important the extended cameo from Ajay Devgn may be, his contribution to the role was not something that would make you want to get up from your seat, whistle and pump your fists up in the air with joy. It was like watching Ajay Devgn play a different version of Ajay Devgn and that was that. 
Debutant Shantanu Maheshwari does his role well as an innocent sweetheart who is head over heels in love with Gangubai. His body language, facial expressions and other nuances contribute a lot to his character which ended up working great. His chemistry with Alia was restricted and great as it exactly should be. 
 
TECHNICAL:  
The music in the film was like any other film. It is not something that requires an in-depth breakdown. It just adds a little more to the story like the BGM intensifying during a certain scene and it changing into something more melodic to suit another scene. The cinematography, by Sudeep Chatterjee, was exceptional. Some sequences in the film were shot at very odd angles and it worked in its favour. It adds a bit of authenticity and flavour to both the characters as well as the scene. The set pieces by the art department of the film truly did a phenomenal job. As said earlier, Sanjay Leela Bhansali managed to paint a moving picture that lasted for 2 and a half hours and was only possible because of the great production behind it.
SO?
The movie was definitely empowering in some way and very bold. It tells us the story at its own pace and nothing felt rushed. Alia's performance is what really sold the film which was carefully curated under Sanjay Leela Bhansali's vision and expectation.
Verdict Alia Bhatt powers through with her bold and captivating performance in Gangubai Kathiawadi that is worth a watch!
Galatta Rating: (
3

/5.0 )
User Review
Latest Tamil Movie

Reviews