Movie Run Time :
2:39 Hrs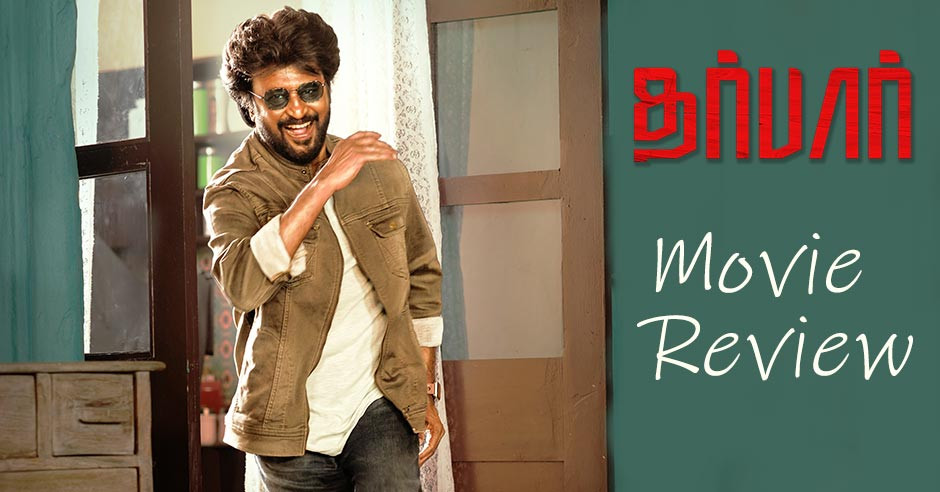 Darbar Movie Cast & Crew
Production :
Lyca Productions
Darbar, directed by AR Murugadoss, sees the return of Superstar Rajinikanth in a cop avatar after nearly 30 years. This movie, bankrolled by Lyca Productions, has music by Rockstar Anirudh and includes Nayanthara, Yogi Babu, Suniel Shetty, Dalip Tahil, Sriman and a whole host of other stars.

All the dons and criminals of Mumbai City are being hunted down by Police Commissioner Aaditya Arunasalam (Rajinikanth) and the media is dubbing him to be insane and on an encounter spree. Aaditya Arunasalam had been a respected Police officer who had been transferred to Mumbai by the Government, to bring the city's crime under control. An incident that happened 27 years back has made the Mumbai Police lose respect in the eyes of the public and made the whole city a haven for drug dealers and women traffickers. What made a good officer like Aaditya Arunasalam go berserk? Who is the kingpin who is behind all these criminals? What will Aaditya do next? Watch Darbar for all the answers! 

Superstar Rajinikanth is back to FULL ENERGY mode, with a BANG! His charisma, energy and charm, fill every frame. He is too cute in some sequences and we get to witness the Rajini of the 90's in many places. Nayanthara as Lilly, looks gorgeous but has little else to do and doesn't get much screen space. Nivetha Thomas has a very meaty role and lives upto her potential, making maximum use of this opportunity. Suniel Shetty is making his Kollywood debut with this movie but doesn't make much of an impact. Yogi Babu's comedy works in quite a few places but falls flat at an equal number of places. Sriman, Dalip Tahil, Prateik Babbar and the rest of the cast do not have much scope to showcase their skills. 

Anirudh's music has already been topping the charts and the 'Chumma Kizhi' song is a feast at the theatres. The BGM is racy and adds to the intensity of the movie but seems a bit loud and overpowering in quite a few places. The 'Kannula Thimiru' number is a must-watch for all Rajini fans and is an absolute treat, giving us a look at the vintage Rajinikanth at the height of his powers! It is thankful that some of the songs were showcased as montages with the story flowing along and not as separate song tracks. Director AR Murugadoss has taken quite some effort to bring out all of Rajini's energy and charisma to the max and it shows on the screens. However, the length of the movie, especially in the second half, seems a little tedious to watch. The pre-interval sequences are very gripping and enjoyable with the interval bringing in a twist. Unfortunately, once the twist has been revealed, the rest of the story is highly predictable and doesn't have much to pique the viewers' interest.

The cinematography looks absolutely stunning at places and extremely sketchy in others. The makeup could have also been better in some places as it gives a very patchy output. Some trimming is definitely needed and it would help with the flow of the movie. Logic goes for a toss in many places and leaves some glaring questions to be answered. There seems to be action loaded more than is required and the screenplay leaves a lot to be desired. All said and done, Darbar is Rajinikanth's show all the way and he excels in everything he does. Superstar's energy is out of the world and be it the dialogue delivery, stunts or dance moves, he just steals the show! 
Verdict Darbar, with a not so gripping story and screenplay, is saved purely by Superstar's energy!
Galatta Rating: (
2.5

/5.0 )
User Review
Latest Tamil Movie

Reviews