Yogi Babu's Gurkha Movie Review
By Vivek Raj | Galatta |

July 12, 2019 13:17 PM IST
Gurkha - A fun family entertainer that could have been better!
Produced by Sam Anton and his friends' new banner - 4 Monkeys Studios, Gurkha is directed by Sam Anton himself and stars Yogi Babu, Elyssa Erhadt and a Labrador dog in the lead with a huge support cast. Ruben has handled the editing and Raj Aryan has composed the music, while Krishnan Vasant is in charge of the cinematography. 
Bahadur Babu (Yogi Babu), is a disgruntled member of the Gurkha Community, who aspires to become a Policeman. Despite repeated attempts, he fails to qualify and in his latest attempt, gets snubbed by Inspector Harris Jayaraj (Ravi Mariya). At the same time, Harris also gets disillusioned with and abandons Undertaker (a Labrador dog), on which he had high hopes. Bahadur and Undertaker form an unlikely bond and in the meantime, Bahadur gets a job with a security agency and falls in love with Margaret (Elyssa Erhadt), an American Ambassador to India. A heavily armed gang lead by Thiagu (Raj Bharath) to take over a Mall and hold a group of people, including Margaret captive and they are held for ransom. Unknown to the gang, Undertaker, Bahadur and his friend Usain Bolt (Charle) are still inside the Mall. Meanwhile, the Police are unable to take any action as all the people being held captive, are family members of Policemen. Watch what happens next, in Gurkha...


Director Sam Anton has made a bold and innovative attempt at bringing a novel idea to Kollywood through Gurkha. We have had both heist stories and hostage stories but marrying both the concepts and bringing it to the people with a huge dosage of comedy, is something new! However, this movie seems like it has tried to bring in a lot of concepts and tried a bit too hard. Yogi Babu is his usual self with counters for every dialogue spoken to him and self damaging dialogues as well as weird name calling. However, not all the punches in this movie make you laugh. The first half takes its own sweet time to take off but fails to do so. The second half is far racier than the first and moves at a better pace. 


Elyssa Erhadt doesn't have much to do and is good in the little screen space she has. The dog has performed very well and its trainer should be commended. Veterans Charle, Manobala, Aadukalam Naren, Namo Narayanan, Mayilsamy, Anandaraj and Ravi Maria provide some laughs. However, all of them seem to overact at some time or the other. The director using imaginary sequences to convey Bahadur's mindset and thought process, is commendable. Yogi Babu's constant attempts to imitate Ajith and Vijay and some repetitive usage of names, could begin to get a little irritating to some people. Raj Bharath as the villain, is very good and maintains the same intensity throughout. Sam Anton seems to have used this movie as his vehicle to put across his views on quite a few incidents like veteran actor Sivakumar slapping away the phone of a fan trying to click a selfie, Nithyananda, TV channels and so on but not all of these generate the expected laughs.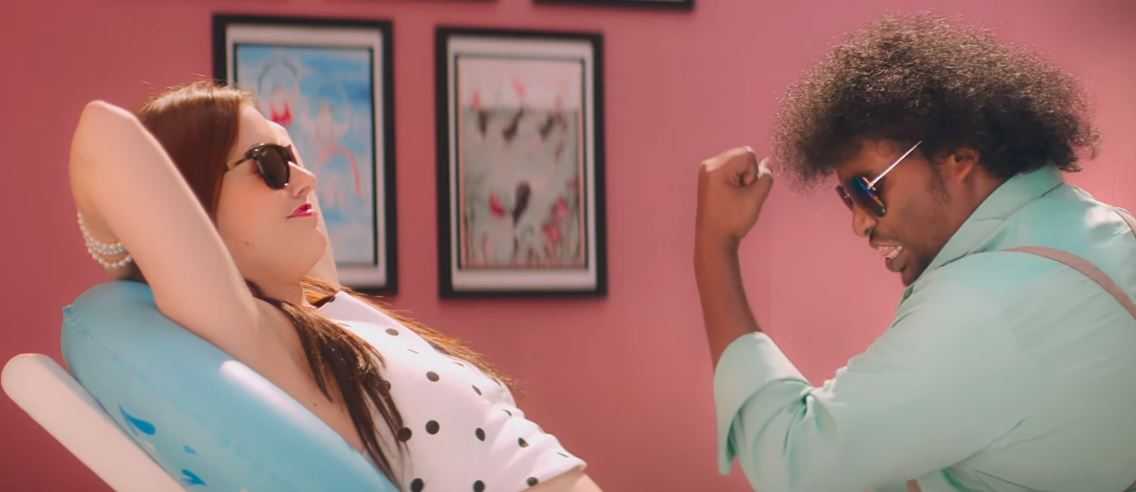 There is a lag in the screenplay in the first half but the second half seems far better. Overall, quite a bit of the movie could have been trimmed. The background music is ok, while there isn't much to say about the song in the movie. Cinematography is very good and the visuals make for pleasant viewing.

RATING: 2/5