Popular actor slaps Kavin - controversial Bigg Boss promo
The first promo for today's (Sept 13) episode of Bigg Boss 3 is out. We have been seeing the families of the housemates visiting the house to see their loved ones. We already saw the parents of Tharshan, Mugen, Losliya, and the kids of Cheran and Vanitha coming into the house. Now, it is time for Kavin to welcome his best friend to the house. This one does create some curiosity among the fans because of the content inside the promo.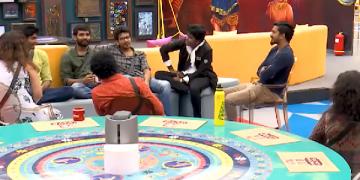 Kavin's best friend, Pradeep Antony, who is also an actor (assistant director in Aruvi) enters the house. He talks to Kavin about his game play and the opinion people have on him. Towards the end of the promo, we see a shocking incident happening. Yes, Kavin is tightly slapped on his face by Pradeep for betraying people inside the house and also his friends who are outside.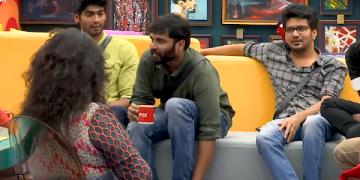 The slap puts everyone in shock and you can see it through the expressions of Vanitha, Cheran, and Sherin. However, a section of audience outside the audience see this in a positive way telling that Kavin is very fortunate to have a true best friend like Pradeep. Check out the controversial promo here: