EXCLUSIVE: STR Was Not Allowed To Attend Kalaignar's Funeral. Reason Is Here!
By Ashwin | Galatta |

August 08, 2018 16:07 PM IST
Actor STR is leading his followers in a positive way by doing inspiring activities, etc. In recent past, he has been actively following state and central politics and other social happenings, he is also raising his voice strongly against things which he feel people are uncomfortable with.
The demise of Kalaignar Karunanidhi has saddened the entire state since last evening (7th August). STR has always spoke good about the DMK party leader's achievements, etc.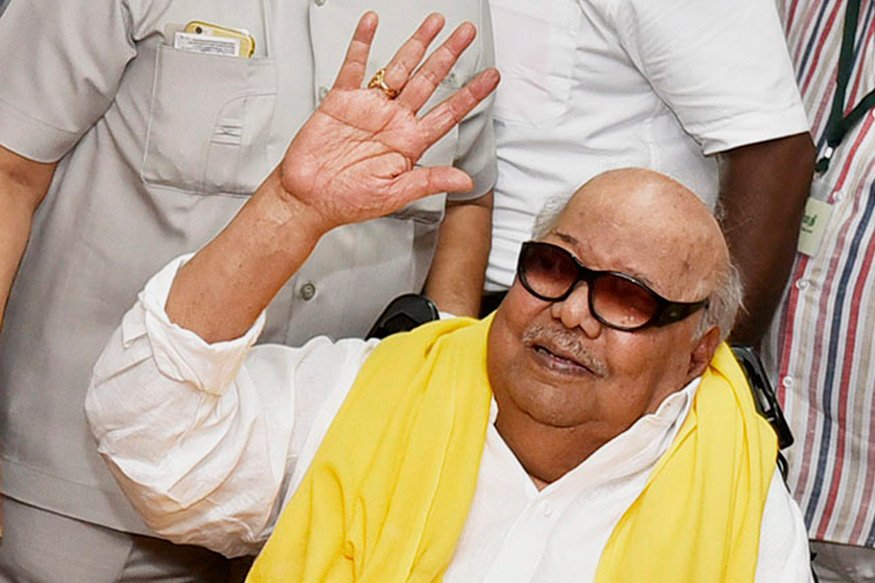 Today the dead body of Kalaignar was kept at Rajaji Hall, Chennai for the public and VIPs to view. STR also went to pay his last respects to Kalaignar Karunanidhi. But unfortunately he was not allowed to attend the funeral ceremony. First time when he tried to go inside, he was not permitted reasoning Prime Minister Narendra Modi's visit. Then after some time, once again he tried to go in and he was not allowed at the second try too, reasoning Congress party leader Rahul Gandhi's presence. And STR left the place without fulfilling his purpose.
It is also said that, he will be going to visit Kalaignar's cremation place, Marina beach tomorrow after all the burial process is over. Very recently, we, 'Galatta' team was elated to take a super exclusive video interview with STR and the star has shared a beautiful moment of his with Kalaignar Karunanidhi. Check out the video below.
Tags: STR