Deepika Padukone's JNU visit: Chhapaak promotional stunt or support for students? Fans get divided..
By MKV | Galatta |

January 08, 2020 13:13 PM IST
One of the raging issues in our country currently is the Citizenship Amendment Act and the nation-wide protests that are happening against it. The JNU has been in the spotlight after a group of masked people attacked the JNU students, who were protesting, last Sunday. This violent attack left nearly 20 students injured and hospitalised. While most Bollywood A-listers have remained silent on this issue, a few of them have been voicing their opinion. Deepika Padukone, who has her movie Chhapaak releasing this weekend, recently made an appearance at one of the JNU students protest and this has left many people with divided opinions.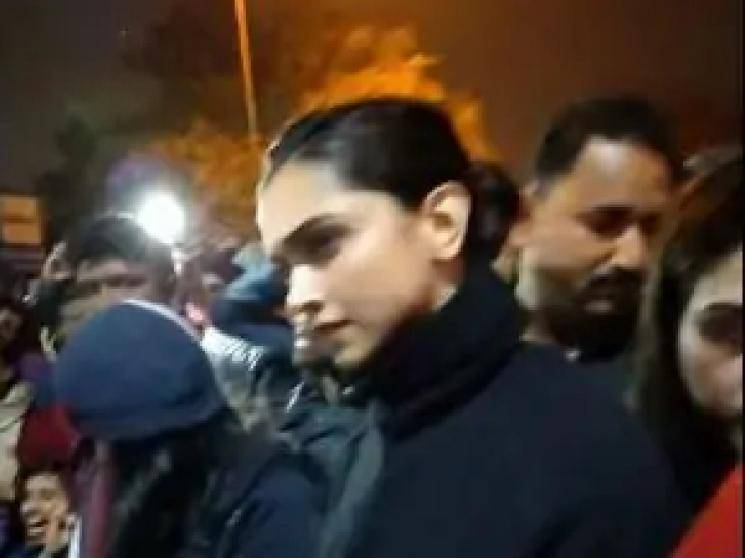 Photos of Deepika Padukone at the protest have been going viral on the internet and while she has refused to comment on this, it shows that she visited the site to show her solidarity with the protestors. It is being reported that she was in the city for promoting her movie Chhapaak and then decided to visit the JNU students' protest site. Many people have slammed this act as being just another promotional stunt for her movie while some have come out in support of Deepika for having the guts to publicly make a statement on the raging social issues. The Padmaavat heroine has earlier faced threats and backlash from some anti-social elements but has never shied away from expressing herself!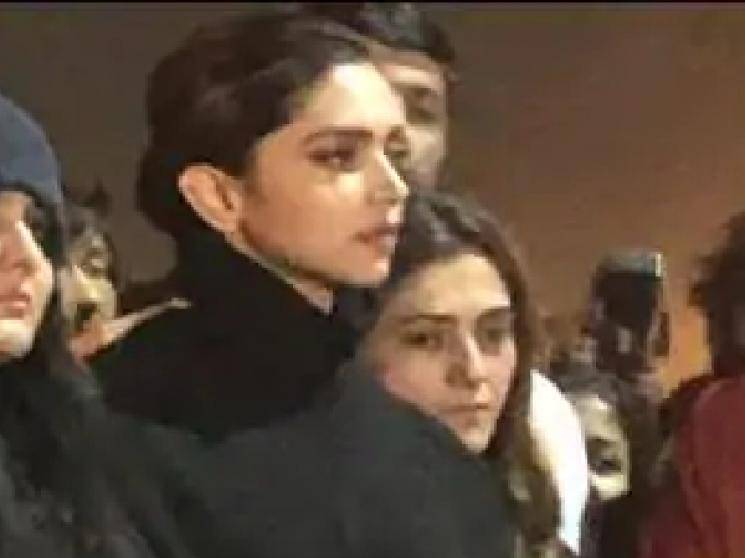 Following Deepika's visit, many other top celebrities from across the country have been lauding her while some of her fans (or should we say former fans) have taken to social media to voice their dissent. Some people have even mentioned that they would not watch Chhapaak nor any of Deepika's future movies. A few fans have even put up photos of their canceled tickets for Chhapaak. All said and done, even if it were for publicity, we should appreciate Deepika Padukone for boldly expressing her opinion, in public! Chhapaak is the story of an acid attack victim and the hatred being shown against Deepika now, goes to show the levels of social apathy in our society. Is Deepika's JNU visit a promotional stunt or a bold move that other stars should follow? What do you think?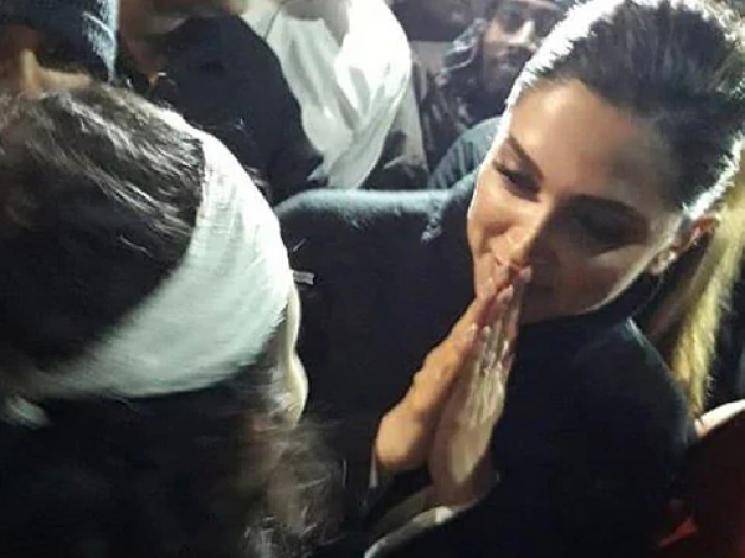 Check out some of these tweets:
Today I'm a bigger fan of her when she showed solidarity with JNU Students. Despite knowing the outcome of her upcoming movie #Chhapaak she stood against the Fascism.
Some Bhakts may Hate you, But Lady you have earned Tremendous Respect by this!! @deepikapadukone#ISupportDeepika pic.twitter.com/4rptKZzuDZ

— Mohammed Saif (@Mr_Saif47) January 8, 2020
Thank you @deepikapadukone ... thank you for being a true INDIAN .. pic.twitter.com/eHiYNCXA1R

— Prakash Raj (@prakashraaj) January 7, 2020
Let's not forget she is also the producer of the films .. stakes are even higher . Mad respect for @deepikapadukone https://t.co/y5CPzSEedU

— Anurag Kashyap (@anuragkashyap72) January 7, 2020
Respect! ❤️ https://t.co/PyLMZ3ILBV

— Konkona Sensharma (@konkonas) January 7, 2020