Review: Charlie Chaplin 2
By MKV | Galatta |

January 25, 2019 14:20 PM IST
Thiru (Prabhu Deva) who runs a matrimonial site, falls in love at first sight with Dr. Ramakrishnan's (Prabhu) daughter Sara (Nikki Galrani). After a lot of confusion, his love is reciprocated and their marriage gets fixed. On seeing a video of Sara kissing somebody else, Thiru (in a drunken state) records a video chastising her and her family in vulgar words and mistakenly sends it to a different Saara! This sets forth a series of misfortunate events... Watch Charlie Chaplin 2 to know what happens next!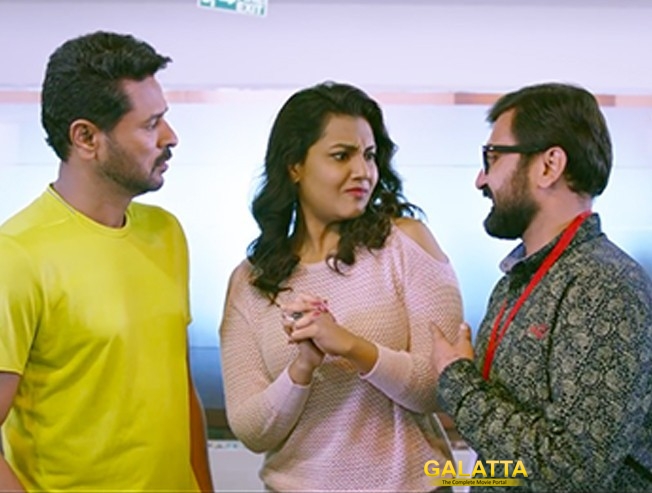 Director Sakthi Chidambaram, is back to movies after his 2010 movie Guru Sishyan. He made Charlie Chaplin in 2002 and has brought back the original's lead heroes Prabhu Deva & Prabhu, for this sequel as well. Amma Creations' T. Siva has produced this movie and also plays the role of Prabhu Deva's father in it. Soundararajan has handled the camera while Amresh Ganesh has scored the music and also sung 2 songs for the album. Adah Sharma plays the second female lead and Vivek Prasanna, Aravind Akash, Luthfudeen, Amit Bhargav & Ravi Mariya form the rest of the cast.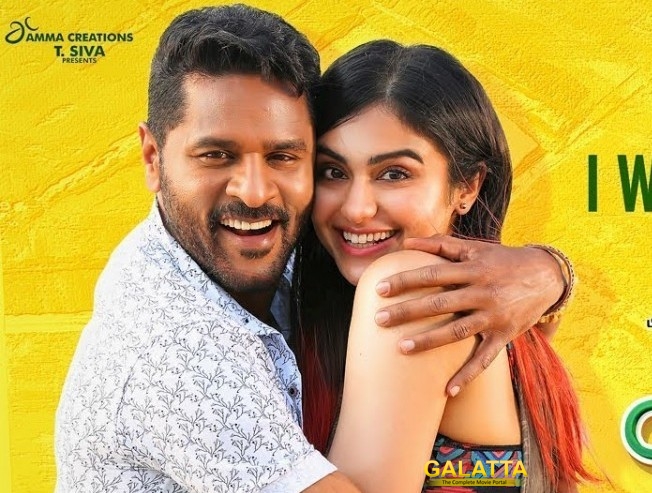 Charlie Chaplin was an out and out entertainer but the second installment is not a continuation from the first part and fails big time on the entertainment and humour fronts. The whole of the first half lacks logic and it is just a succession of cliches trooping out one-after-the-other! The expressions of most of the cast seems contrived and at times we find that even the seasoned veteran Prabhu misses the mark. Prabhu Deva looks to be the only one who managed to not get absorbed into the buzz around him and maintains an even standard throughout. Amresh Ganesh's music is pleasing and the 2 songs - 'Chinna Machan' & 'I Want to Marry You' are foot tapping and have been choreographed well. They are definite positives to the movie. Soundararajan has given us some very pleasing visuals and the aerial shots in the opening scenes have been shot well.
Nikki Galrani has very little to do and Adah Sharma, even more so! A plethora of comedy characters come and go, without providing any impact. The lip-sync could have been handled far better for a number of stars, especially the lead ladies, as it is nowhere even close to the dubbed dialogues. The second half picks up some traction and just as everything seems to be falling into place, it feels like the carpet has again been pulled out from under your feet. This movie has a runtime of 2 hours and 7 minutes and also marks the debut of Prabhu Deva as a lyricist ('Ivala Romba' song) and also TV anchor & Bollywood actor Samir Kochhar's debut in Tamil cinema. Reputed actors like Amit Bhargav and Samir Kochhar have not been made use of and their roles add no value to the movie. The constant digs at Prabhu's weight and his character's affinity towards food do not seem to be in great taste.
Verdict: Charlie Chaplin 2 is funny in parts but not palatable as a whole!
Rating: 1.5/5