Unknown details on Bigil Deleted Scene | Amritha | Thalapathy Vijay
Director Atlee's Bigil featuring Thalapathy Vijay in the lead role is doing some great business at the box office and the film has got a thumbs up from the fans and family audience. Thalapathy Vijay played the role of a football coach who trained the Tamil Nadu Women's Football team consisting of actors like Indhuja, Amritha Aiyer, Reba Monica John, Varsha Bollamma, and Indraja Shankar. The team was led by Amritha, playing a character named Thendral who struck a chord with the audience.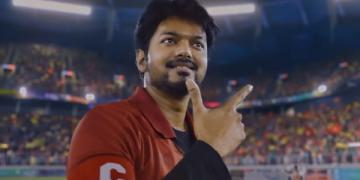 Amidst the highly favourable reception for her character, Galatta got in touch with Amritha for an exclusive interview in which she shared her experience working in the film. She also revealed that the first scene for her during the shoot was a scene where she had to argue and scold Vijay. She said that she wasn't able to do it and had a very difficult time in finishing that scene. She also revealed that a part of that scene was deleted from the final theatrical version of the film.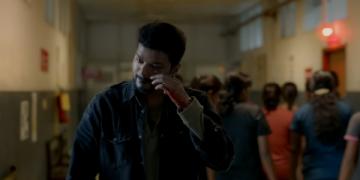 She said, "I had to scold and confront Vijay sir in my first ever shot and I wasn't able to do it. My heart did not support me to act in that scene. Vijay sir, fortunately, understood my feeling and helped me out. It was a suggestion shot and there was no camera to capture his reaction. So he said he will close his eyes so that I will feel better. Later, we finished that scene. After that, there was another scene where I had to scold him (Vijay) in an even more harsh way. Luckily that scene got deleted and I escaped from the fans." To know more about Amritha's experience in Bigil, catch the interview below: